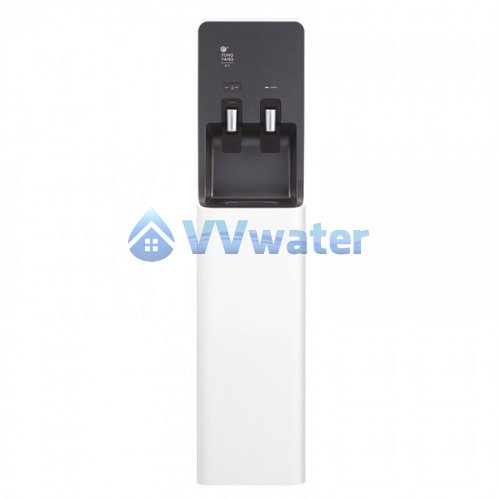 WPU8900F Tong Yang Magic Hot & Cold Water Dispenser
RM 2,499.00
RM 1,849.00
---
Brand:
Korea
Hot & cold floor stand water dispenser with quality pipe in filter.
Recommendation to house, office, factory, cafe, restaurant.
Ship In :
3-5 working days
Warranty :
1 Years
Free Delivery
Free Installation (Klang Valley)
Questions? We can help
+6016 343 1031
Or Whatsapp us
MON–FRI: 8AM–6PM UTC+08:00
SAT: 9AM–5PM UTC+08:00
---
Super – Slim Design ( 225mm Width )
Superior Designed by Famouse Japanese designer
Combined filter ( Sediment + Pre Carbon Filter ) adoption
5-phase filtration system of 3 filters
Environmental Friendly Refrigerant Adoption (R-134)
LG Compressor Adoption
Adopting advanced COCK system
With the anti-overheating function of THERMOSTAT, the purifier can be used safely.
Sufficient purified water volume and rich water purifying function
Warm water safety function is provided (Child-Lock), children can also use it safely and easily.
3 Stages Filtration System

Sediment Filter
This filter is for use in Reverse osmosis (RO) drinking water and ultra filtration systems as a pre or sediment filter
Pre Carbon Filter
Made of high purity activated charcoal with superior porous removes organic chemical substance including remaining chlorine contents in the water and the function of membrane as well as increasing lifespan.
Post Carbon Filter
Made of high purity activated charcoal with superior porous removes organic chemical substance including remaining chlorine contents in the water and assist and maintains fresh water
Design

Super slim design (255mm width)

Color

Black, Blue, Silver, Gold

Dimension

(W) 255mm x (D) 482mm x (H) 1150mm

(Free Standing Type)

Function

Hot & Cold 2 Way Water dispenser

Stainless tub to prevent bacteria breeding

Hot water safety function (Child-Lock)

Water Tank Capacity

Hot: 2.5 Liters

Cold: 4 Liters

Power Consumption

Hot : 500 W

Cold: 80W

Net Weight

20kg, 23kg

We Guaranty

Full Set 100% Import From Korea

100% New Unit and Original from factory

Filter Cartridge is original import from Korea Tong Yang Magic

Available Date : 2/12/2016