WPU-B100C Tong Yang Magic New Hot & Cold Water Dispenser
RM 2,380.00
RM 1,780.00
---
Brand:
Korea
Hot & Cold Water Dispenser with Quality pipe in filter. Recommendation to house, office, factory, cafe, restaurant.

Ship In :
3-5 working days
Warranty :
1 Years
Free Delivery
Free Installation (Klang Valley)
Questions? We can help
+6016 343 1031
Or Whatsapp us
MON–FRI: 8AM–6PM UTC+08:00
SAT: 9AM–5PM UTC+08:00
---
Made In Korea
Prevent overheating by thermostat protector
Stainless steel tub to prevent bacteria breeding
Hot water safety function
LG Compressor
*Push / Dial in "Clock Wise" to get water
Super Slim & modern design
Counter top & Direct Piping
Built-in SAFETY CHILD LOCK. For Hot Water
High quality Korea Water Dispenser
HOT & COLD with 3 Korea water filters
Removes sediment, rust, chlroine, bacteria and make water pleasant to drink
PUSH AND DIAL
Advanced designations push and dial system or more convenient use
SLIM AND SIMPLE DESIGN
Make better use of space
The installation is easy and the usae is convenient
VOLUME
Direct tab connection method continuous water supply (without niether hot nor cold) up to litres
Clean
Food grade tubing, connector and stainless steel tank, replaceable faucet and water tray can be separated to cleaned
Cold water tank washing function
Safety
Child lock button
Over-eahing prevention safety device
Water level automatic control function
Efficiency
3 ways 4 stage water purification method
Power saving function
| | |
| --- | --- |
| Name of product | WPU-B100C Tong Yang Magic New Hot & Cold Water Dispenser |
| Brand and model | WPU-B100C Magic new |
| Type | Direct pipe in |
| Model Type | Counter top |
| Country of origin | Korea |
| Power consumption | 350W (HOT), 80W (COLD) |
| Water tank capacity | 1.65L (HOT) , 2.5L (COLD) |
| Product size | W255 x D522 x H500 MM |
| Weight/Gros | 20 / 23KG |
We Guaranty
Full Set 100% Import From Korea
100% New Unit and Original from factory
Filter Cartridge is original import from Korea Tong Yang Magic
100% warranty by the only real factory
(MUST READ) IMPORTANT NOTE: (SELF - INSTALLATION)
1.(FILL up WATER)
Fill the WATER RESERVOIR and HOT TANK until its full, BEFORE turning on the POWER switch. (WE shall not liable for any malfunction or defect if install by own-self due to not follow instructions or guideline stated here. - Failure to do so shall cause machine malfunction and overheat! )
2. (Release GAS from hot tank)
For initial setup only, you need to press and hold the "HOT WATER TAP" and "SAFETY LOCK" button together to release the gas, about 5 minutes, the water will out come in short while.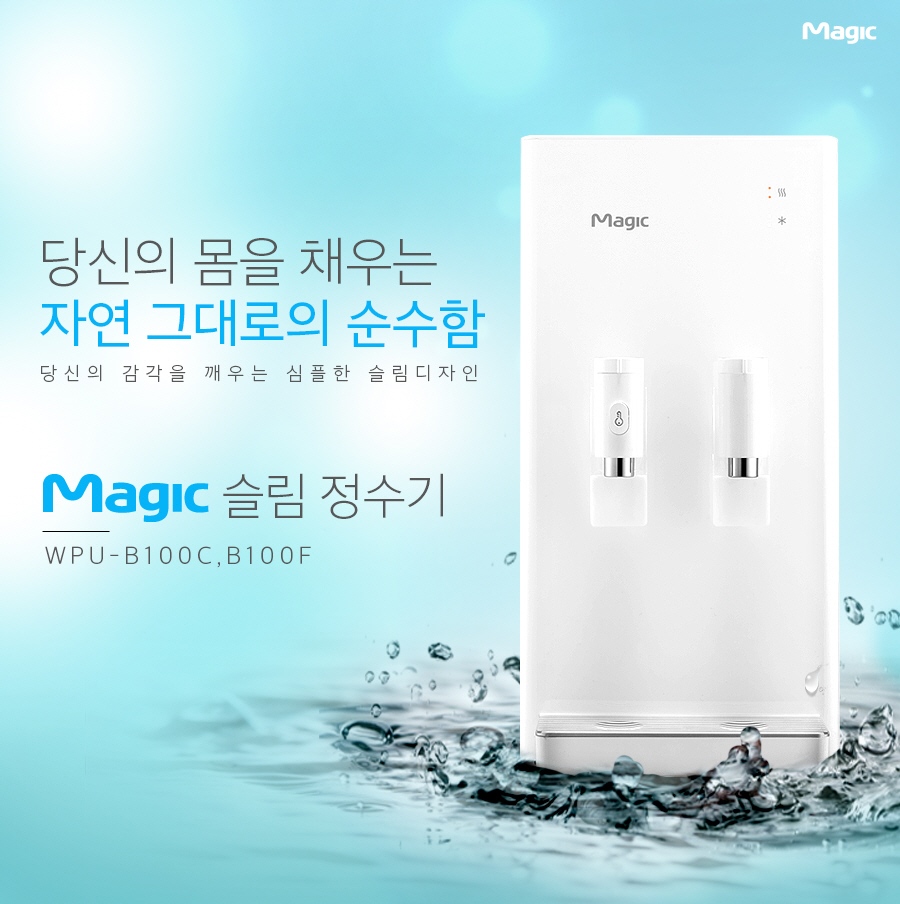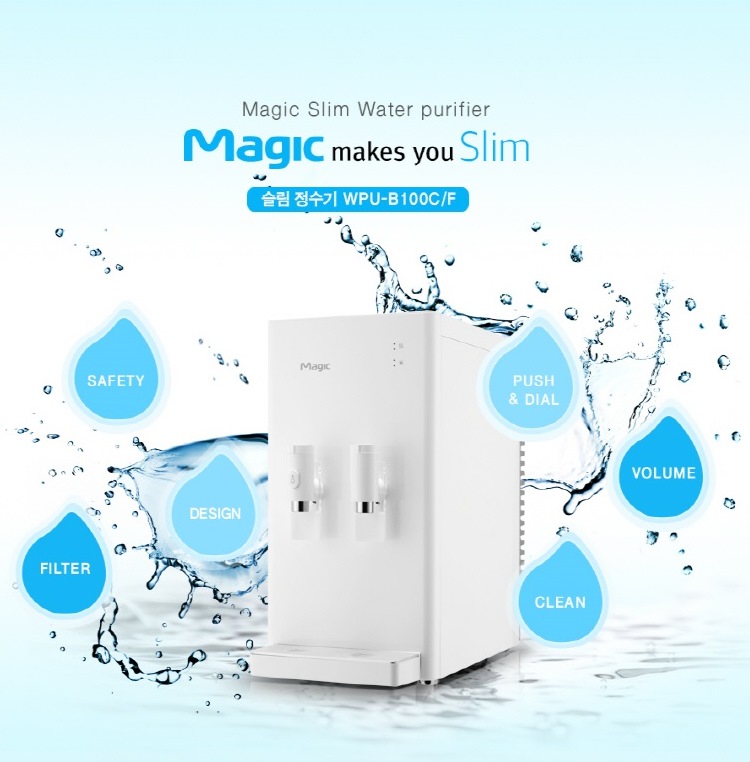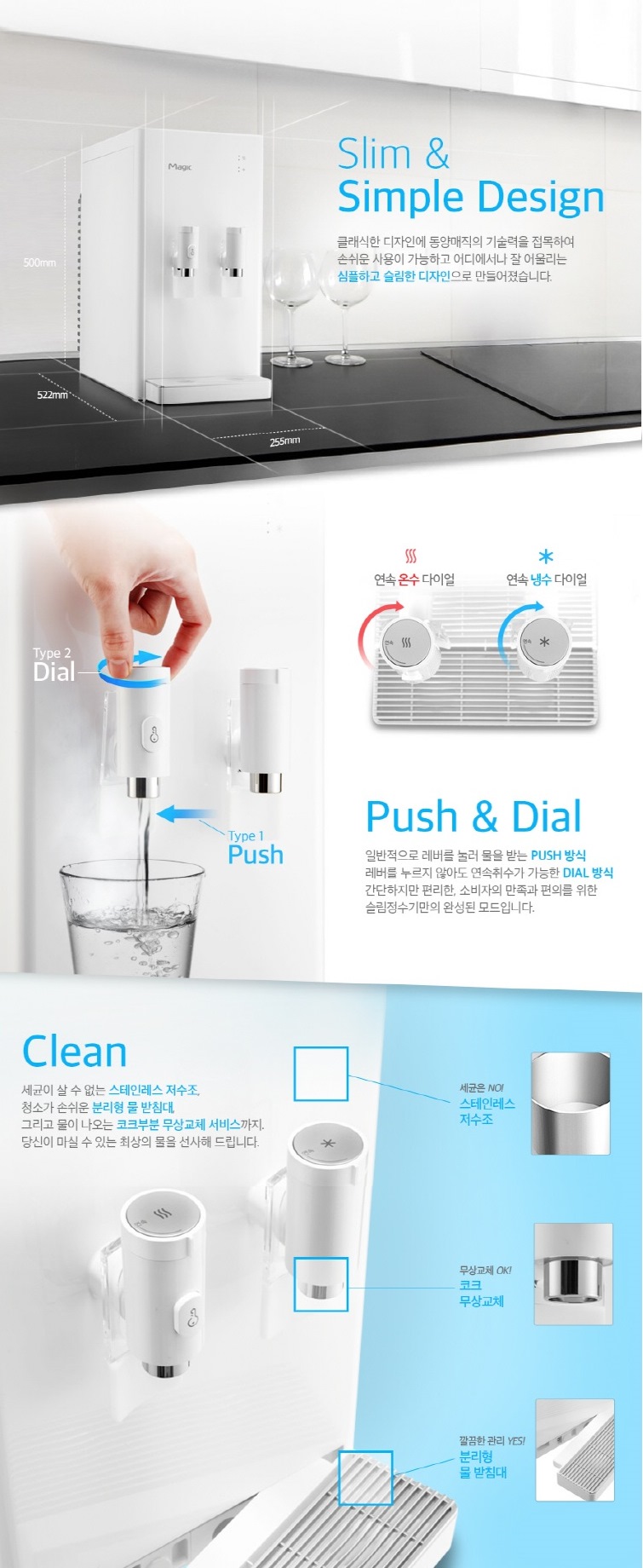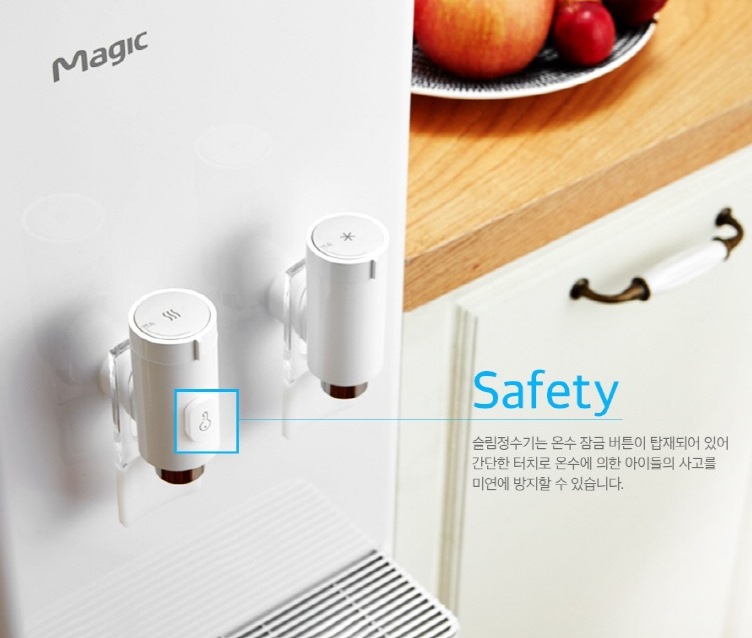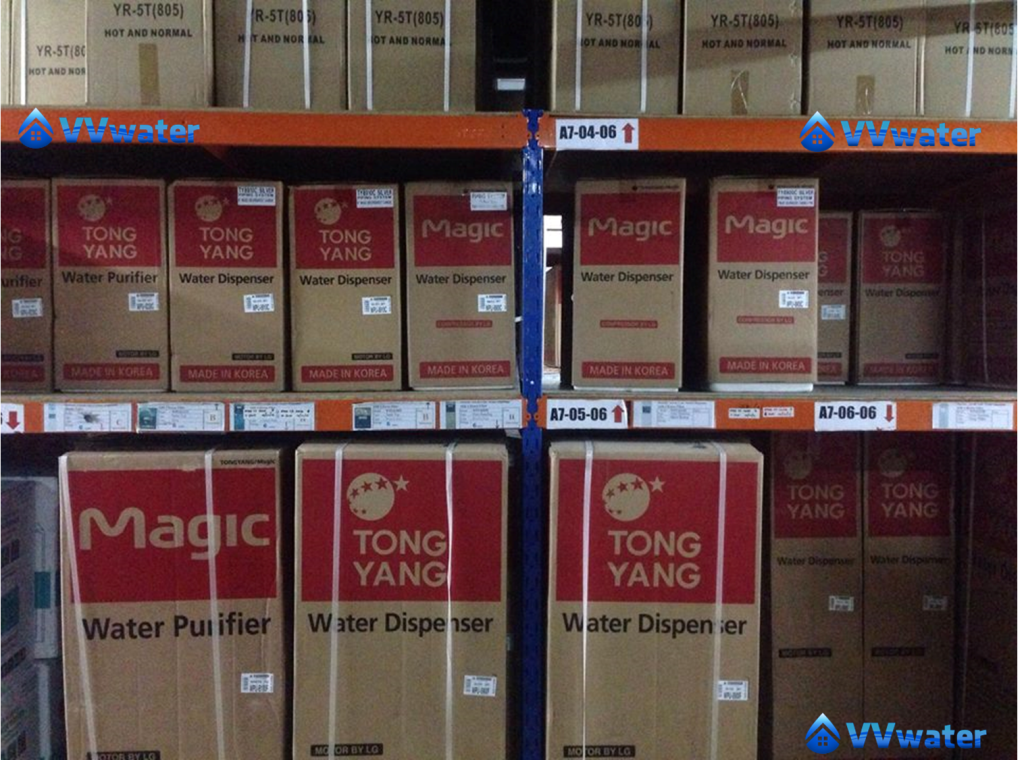 Available Date : 28/12/2016