W500C Hot & Cold Stainless Steel Water Dispenser
RM 2,199.00
RM 1,799.00
---
Brand:
Taiwan
Hot & cold water dispenser with quality pipe in filter. Recommendation to factory, cafe, restaurant, hospital, hotel, school, mosque, laboratory, commercial & industries.
Ship In :
3-7 working days
Warranty :
1 Years
Free Delivery
Free Installation (Klang Valley)
Questions? We can help
+6016 343 1031
Or Whatsapp us
MON–FRI: 8AM–6PM UTC+08:00
SAT: 9AM–5PM UTC+08:00
---
The W500C stainless steel water dispenser. Great drinking fountain for anywhere people consumes plenty of both hot and cold water.
CABINET - All stainless steel welded frame and exterior panels
FAUCETS - 3 faucets make it workable to directly from the jet, or using a cup
DRIP TRAY - The SUS304 stainless steel sink features a drainage system
COLD TANK - SUS304 hygienic stainless steel tank
External copper coil evaporator
Insulated with expanded polystyrene
Adjustable cold water thermostat is factory preset
HOT TANK - SUS304 hygienic stainless steel tank
Highly efficient internal replaceable heating element
Fireproof insulation with expanded polystyrene
Primary adjustable hot water thermostat, and with manual reset safety limiter
REFRIGERATING - Hermetically sealed compressor with automatic overload protector
Fan-cooled condenser with cooper tube and aluminum fins
Refrigerant HFC-134a is controlled by accurately calibrated capillary tube
PURIFIER - Built-in water purifier
1-stage prefilter: PP Sediment
Public drinking fountain
Complete stainless steel construction
Stainless steel welded frame and exterior panels, firm and durable
Convenient Dispensing style
Convenient push type water bubbler for public place
Technical Details
Power Rate (Voltage)

220V-240V/AC 50Hz

Power Consumption

800 Watt (Heating Power)

145 Watt (Cooling Power)

Hot Water Supply

25 Liter / Hour

Cold Water Supply

8 Liter / Hour

Storage Tank Capacity

8.0L (Hot) / 8.0L (Cold)

Dimension

39 kg

Filtration System

2 Stage System (standard model)

1st Stage = 10" 1 Micron PP Fibre

2nd Stage = 10" USA CTO Carbon Block

Other Filter Model available

6 Stage System (Upgrade)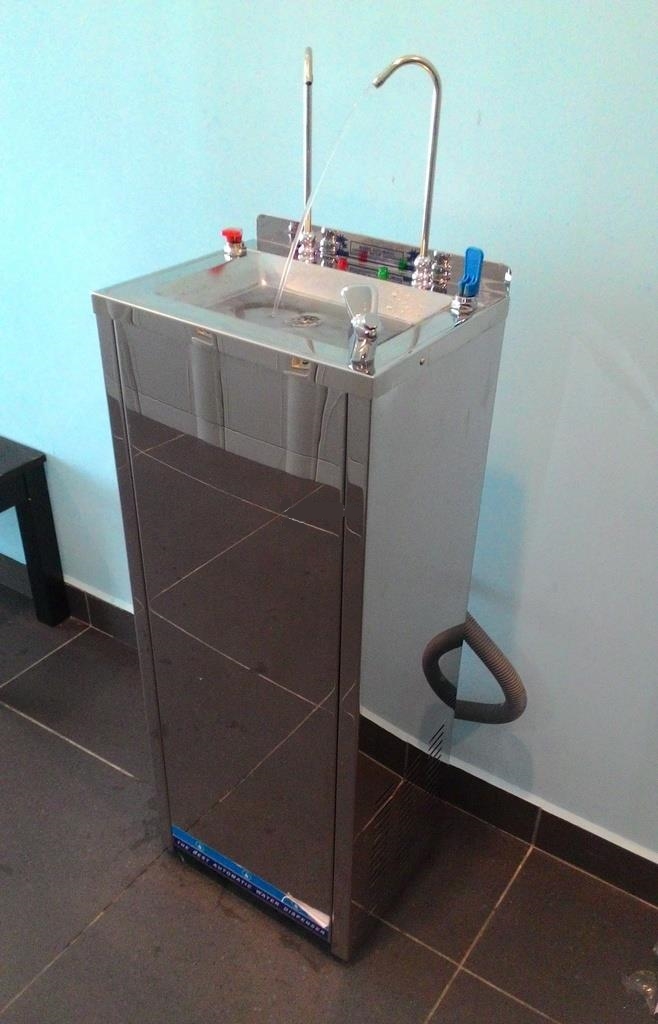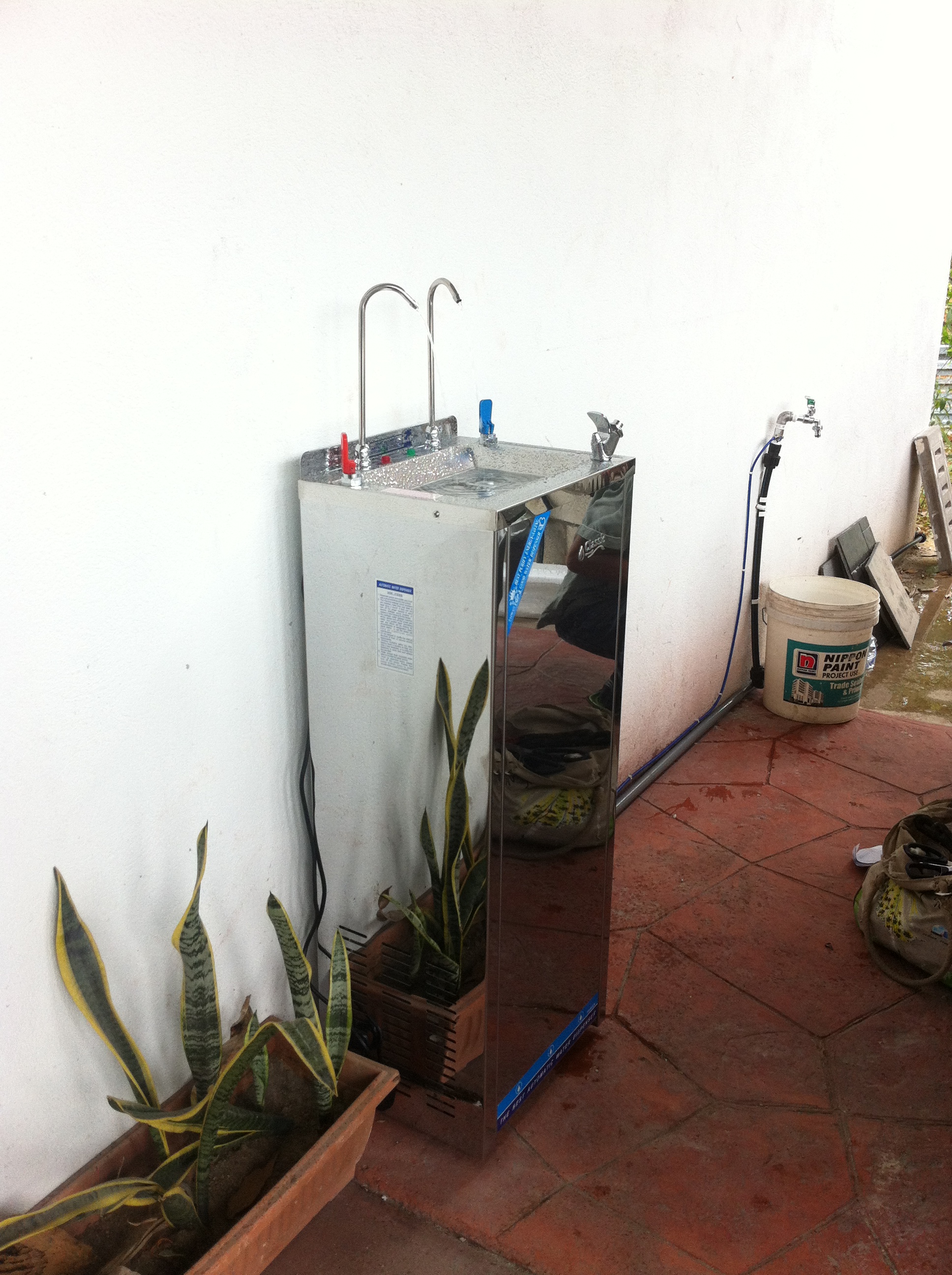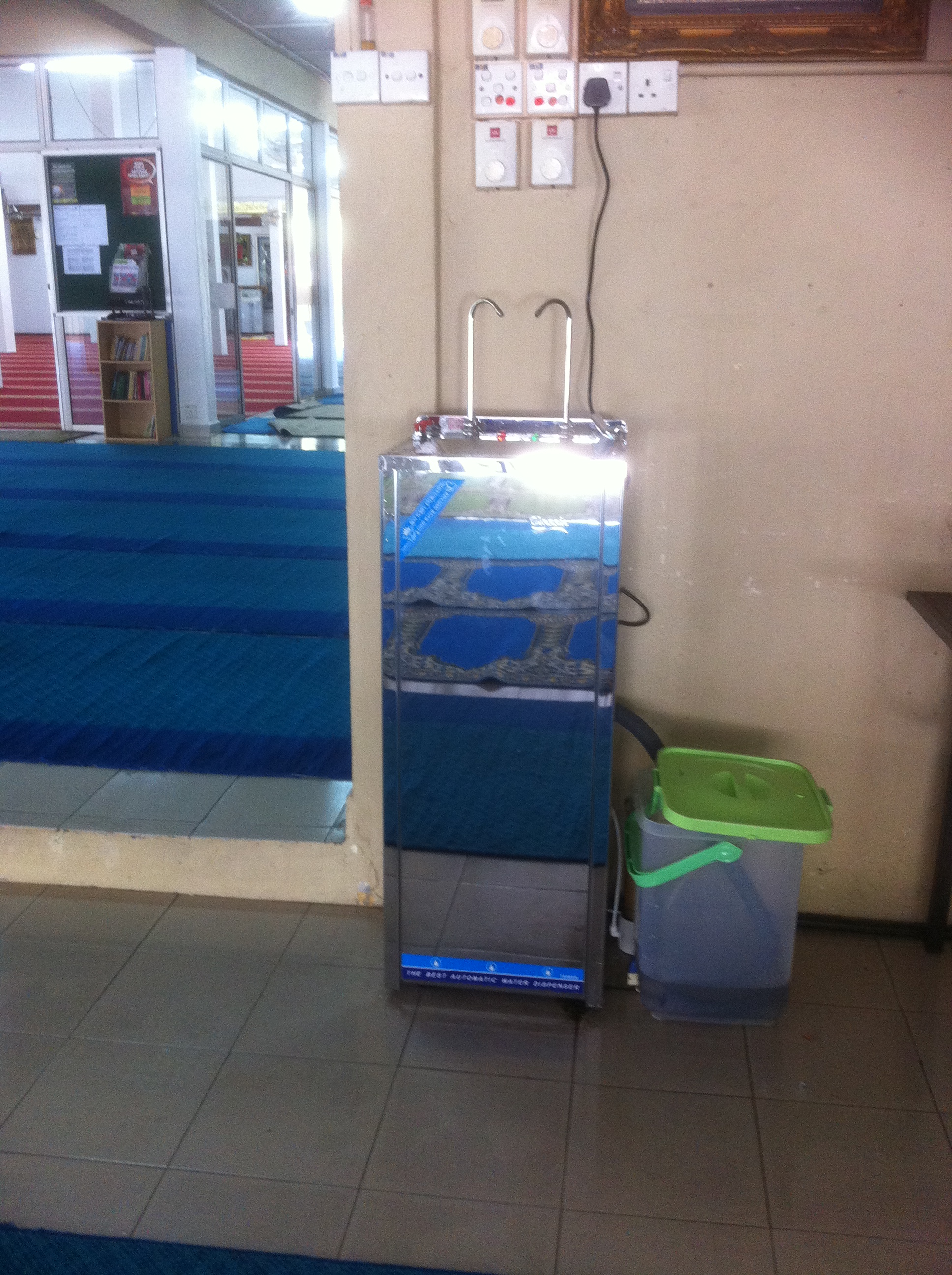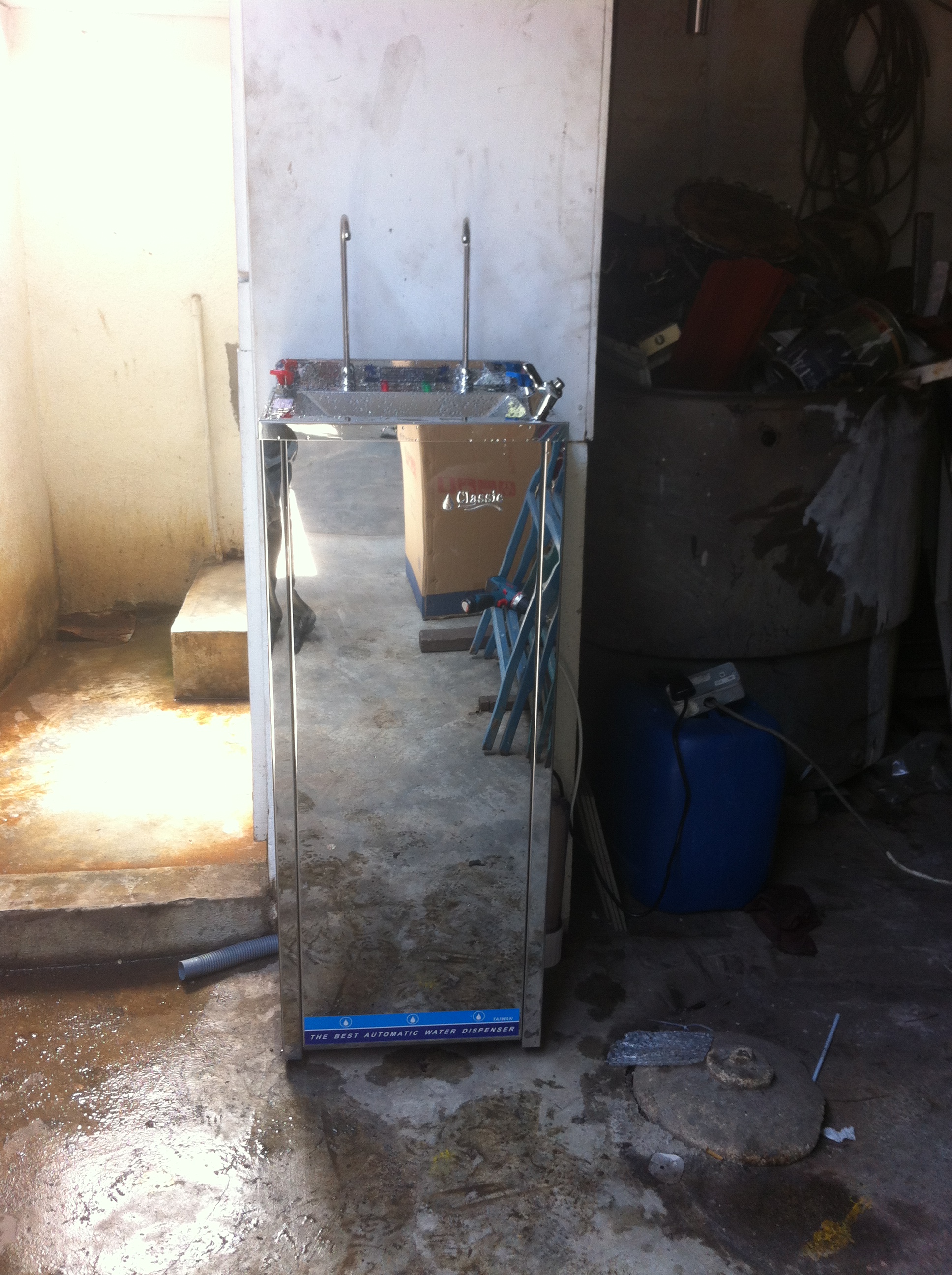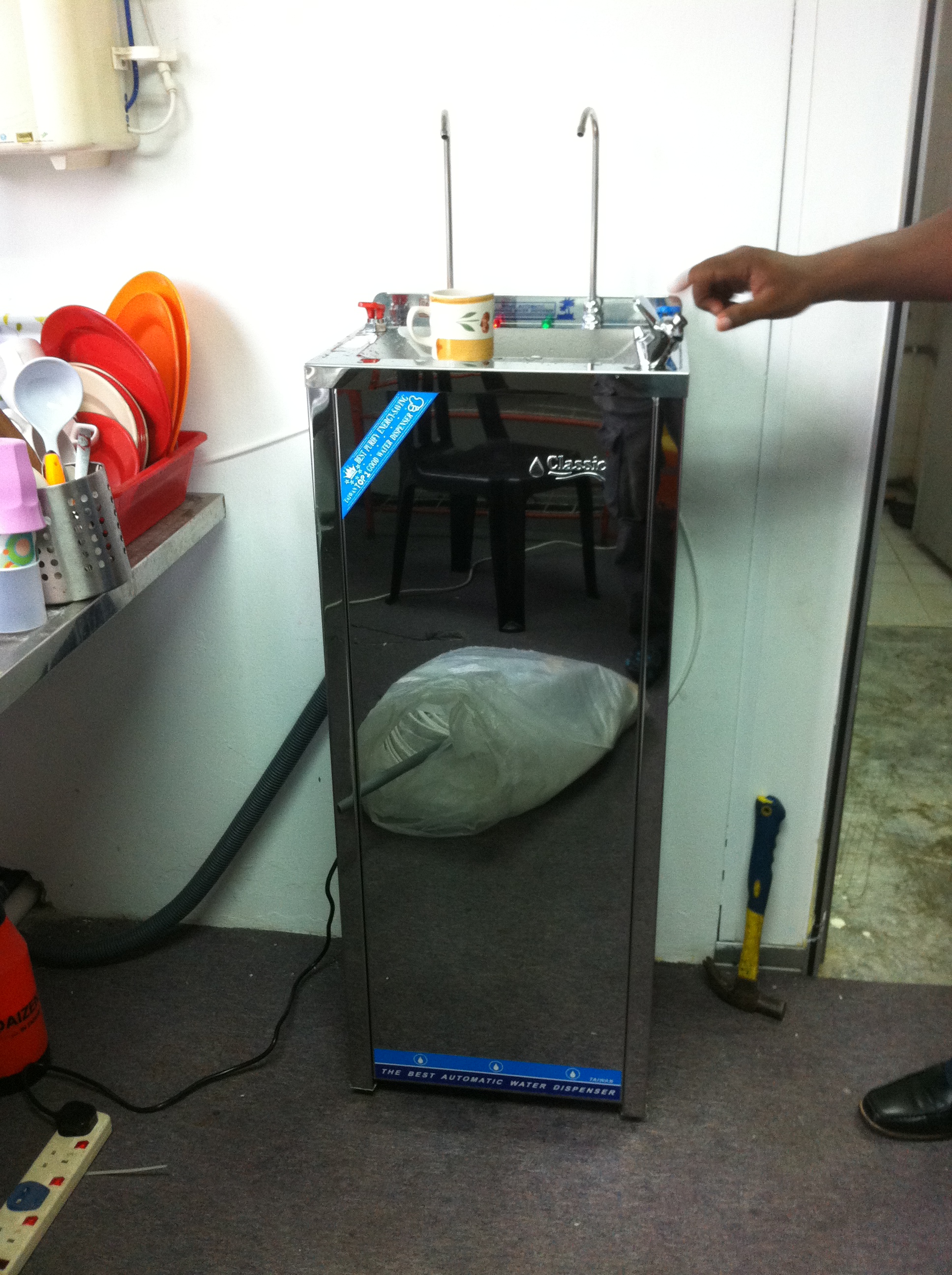 Available Date : 30/11/2016