Thick SS304 Stainless Steel Outdoor Water Filter 10"42"
RM 1,899.00
RM 1,399.00
---
Recommendation to Landed Houses, Office, Condominium, Shop lot, Restaurant, Hotel, School, Mosque, Laboratory, Hospital, Commercial & Industries. Whole House Backwash Water System

Ship In :
3-5 working days
Warranty :
10 years
Free Delivery
Free Installation (Klang Valley)
Questions? We can help
+6016 343 1031
Or Whatsapp us
MON–FRI: 8AM–6PM UTC+08:00
SAT: 9AM–5PM UTC+08:00
---
New in market
Hygienic

Compact Design

High quality SS304 stainless steel casing to ensure that it can stand on high pressure and to prevent leaking from the tank
Using latest 4-Stage filtration technology from USA
Well Filtering and Backwash System

It Can filter up to 5 micron.The micron size is effective to filter sands, mud,hair,pollen ,dusts,particles,insects and eggs
Light & Easy Operation

The Master Water Filtration is using the latest 4-stage technology from USA as below
1st Stage Microlite Volcanic Silica Sand
Microlite Volcanic Silica is produced at high temperature from the surface of active volcano. Under compressed high density, it structured have refined to filter up to 5 micron size of water.
The Master Water Filtration System uses the highest quality Microlite Volcanic Silica from USA to provide a clean and quality water to every home.
2nd Stage Nano Silica Sand
Nano Silica Sand which are found near the sea provides a natural way to trap very fine sediment. Its small diameter size provides an excellent filtration for sediments, sands, eggs, insects, dusts and hairs.
3rd Stage Sea Silica Sand
Sea Silica Sand are effective to filter mud and other larger sediments found in unfiltered water.
4th Stage Nano Anti-Bacteria Carbon
The breakthrough Nano Anti-Bacteria Carbon suppress bacteria growth in the water. It also reduces trace of heavy metals, radiation material and agriculture chemicals.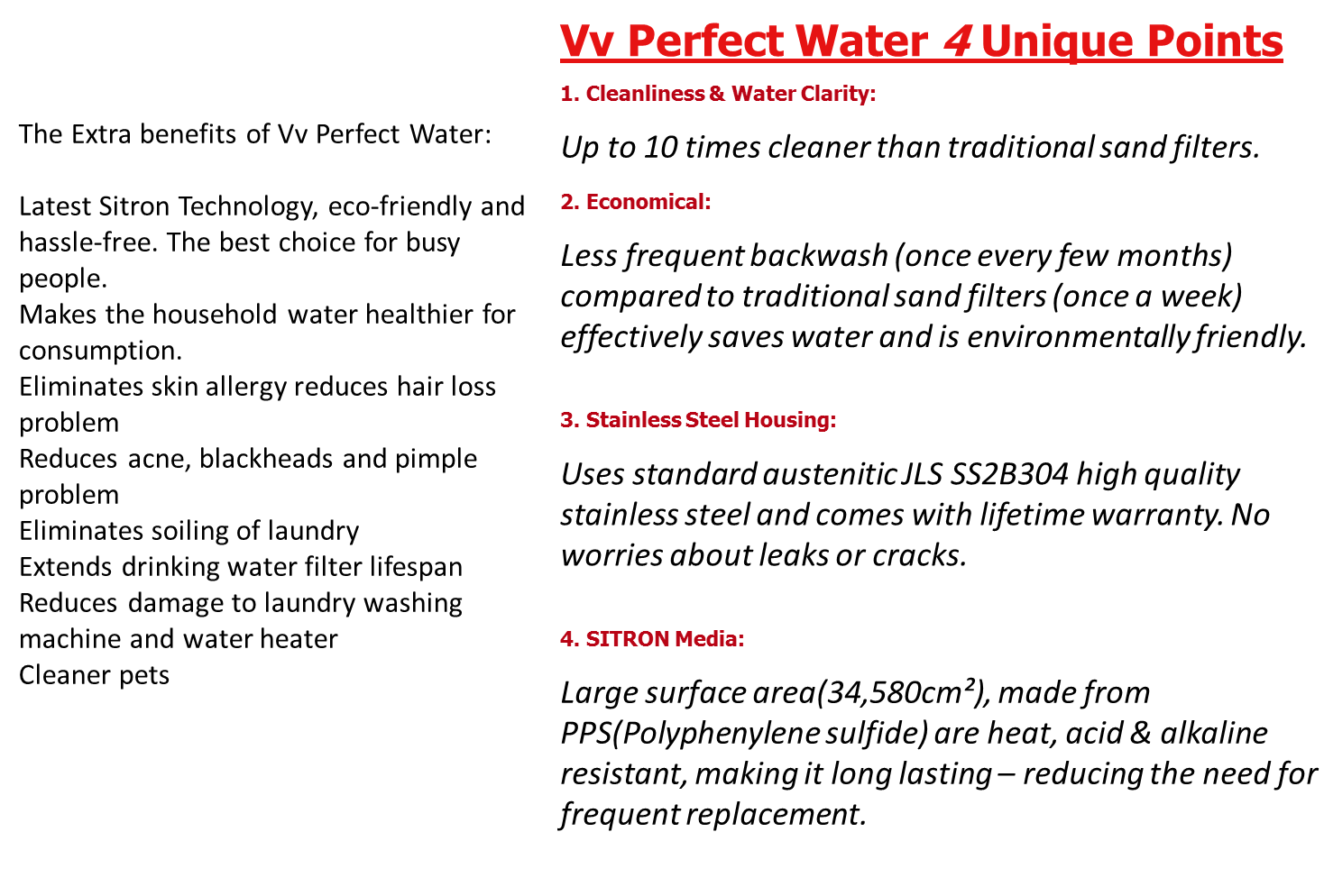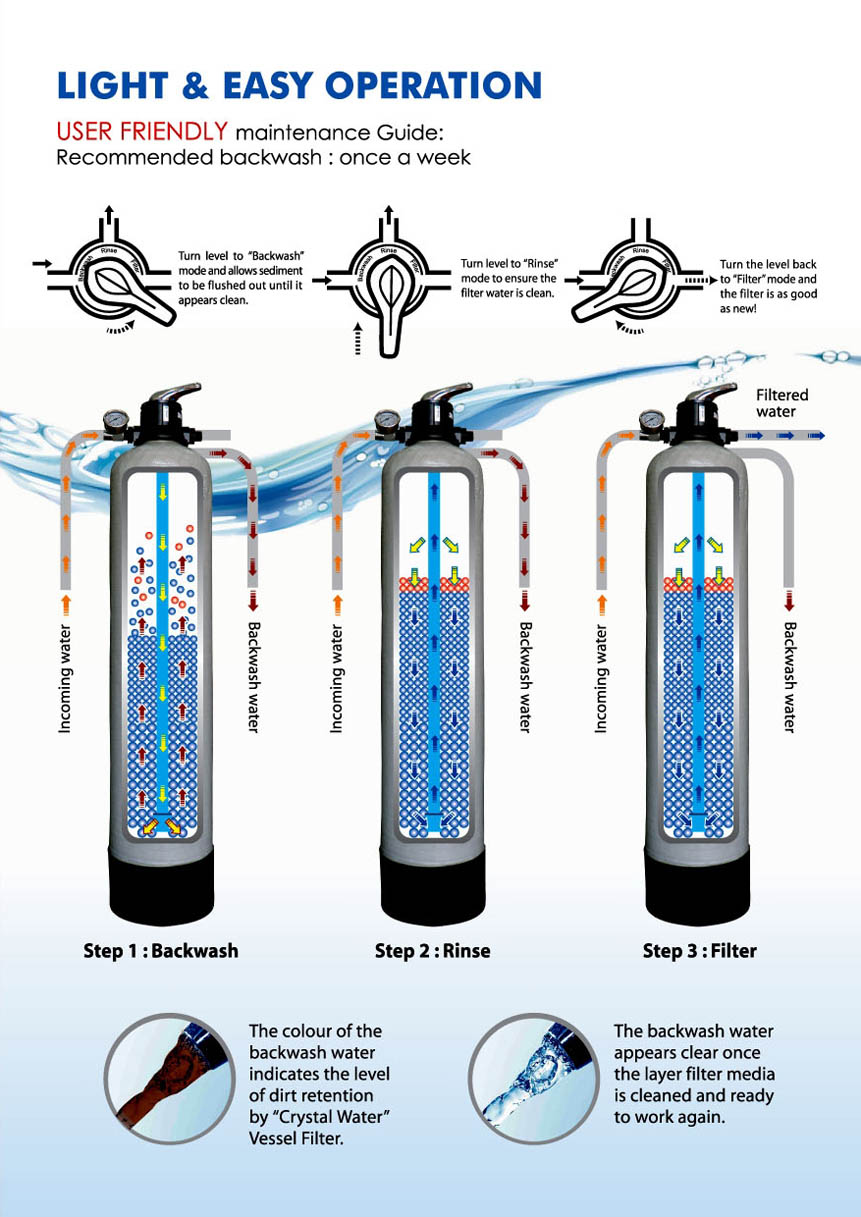 Available Date : 26/12/2016