Single O-Ring 10" Single Water Filter
RM 88.00
RM 68.00
---
For whole house filtration.It can be installed at the outlet of water meter or inlet tap water or under your sink. Recommendation to landed houses, office, condominium, apartment, shop lot, restaurant.
Ship In :
3-5 working days
Free Delivery
Questions? We can help
+6016 343 1031
Or Whatsapp us
MON–FRI: 8AM–6PM UTC+08:00
SAT: 9AM–5PM UTC+08:00
---
Whole house of point of entry (POU) systems are typically installed on a home's main water line, trapping sediment before it enters the house's water supply Investing in a whole-house filter will help protect clothes, fixtures and toilets against unsightly stains caused by iron and rust particles.
It will protect and extend the life of your appliances by removing sand, silt, scale and other particles.
Easy to install
Reduces dirt, sand, and silt,.
Tough, durable, thick-walled clear housing.
Equipped with pressure relief button.
Accepts a wide variety of cartridges (2½ - 3 inches in diatmeter x 9½" tall)
Service flow rates of up to 15 GPM @ 60 psi
3/4" NPTF-Inlet/Outlet
Suggestion Installations
Cold Water Line.
Drinking Water Line.
After Pressure tank (Private Well)
After Water Meter (Municipal)
Before UF membrane system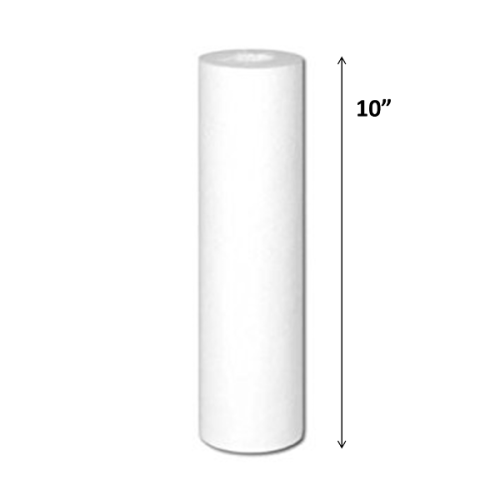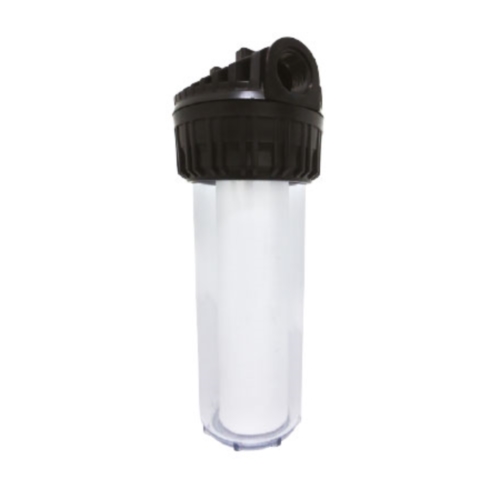 Available Date : 21/11/2016