Seagull Aqua Spring Carbon Block Filter
RM 350.00
RM 280.00
---
Brand:
USA
Special Filter replacement cartridge for Seagull Aqua Spring, fully carbon block filter, original made in USA.
Ship In :
3-5 working days
Free Delivery
Free Installation (Klang Valley)
Questions? We can help
+6016 343 1031
Or Whatsapp us
MON–FRI: 8AM–6PM UTC+08:00
SAT: 9AM–5PM UTC+08:00
---
The cartridge filtration system uses a unique 5 stage filtration process to prduce water that tastes better and is free of offensive odors. The capabilities of the cartridge in removing chlorine, lead, bacteria and other harmful pollutants while leaving beneficial minerals intact results in water that has been cleaned and polished to perfection. House in the exclusive 18/10 stainless steel canister, yet easy to install and maintain, the cartridge filtration system is truly the ultimate in water filtration.
Step 1

Outer protective netting provides impact resistance to protect cartridge from damage during handling.
Step 2
Outer prefiltration wrap, rated at 10 microns, provides extended dirt and oil holding capacities while successfully blocking gels and large particles that can cause premature cartridge plugging.
Step 3
Extruded activated carbon block, rated at 5 microns, provides filtration and adsorptive performance 20 times greater than granular activated carbon (GAC). There is no channeling, bypassing, fluidizing or unloading of carbon fines. Activated carbon is the most effcient method for removing chlorine, VOCs (volatile organic compounds), TOCs (total organic compounds) and other contaminants.
Step 4
Lead Plus media is blended into the extruded carbon block for removal of lead and other heavy metals.
Step 5
Silver-impregnatd ceramic candle, rated at 0.9 microns, removes small particles and a high percentage of pathogenic bacteria. The high porosity, microporous candle contains silver to inhibit bacteria growth in the cartridge.
Size (Diameter)7.4cm / (Long)10.9cm / (Thread) 1.6cm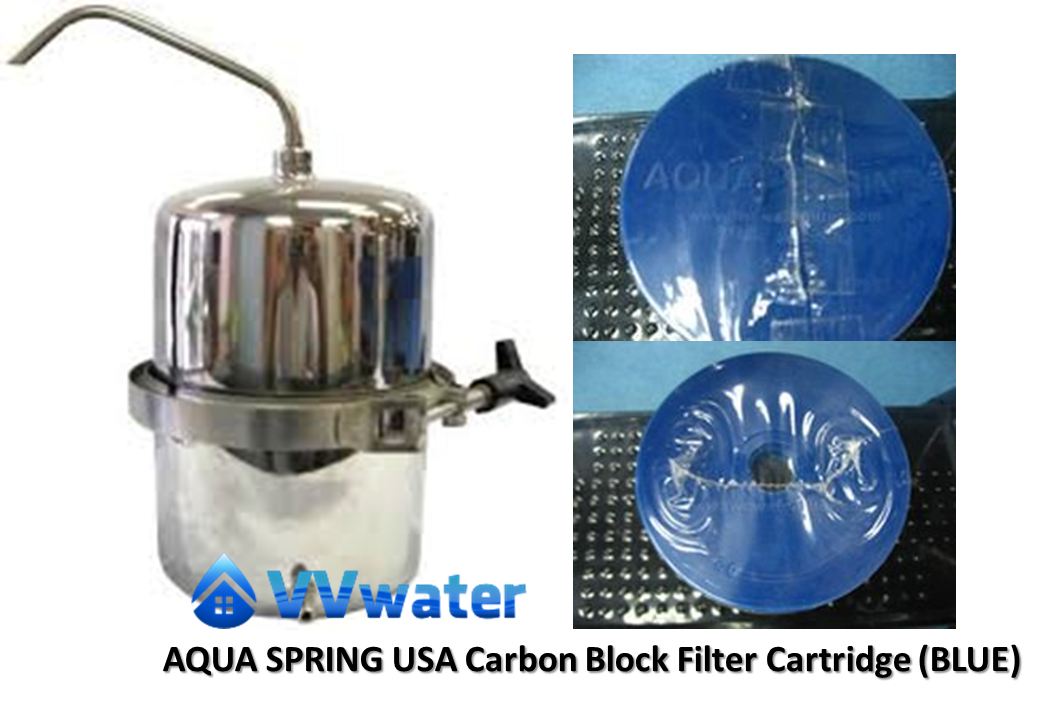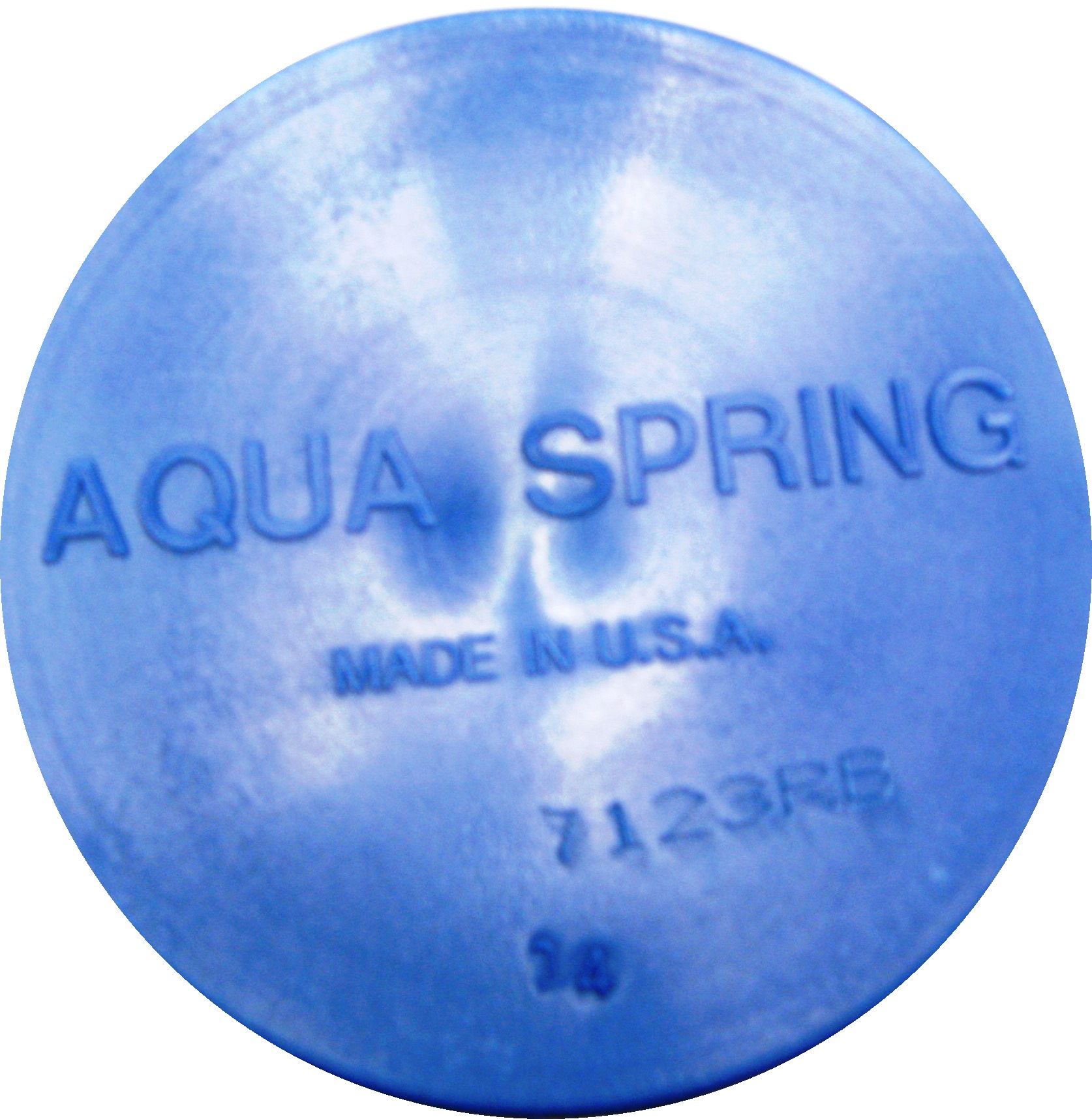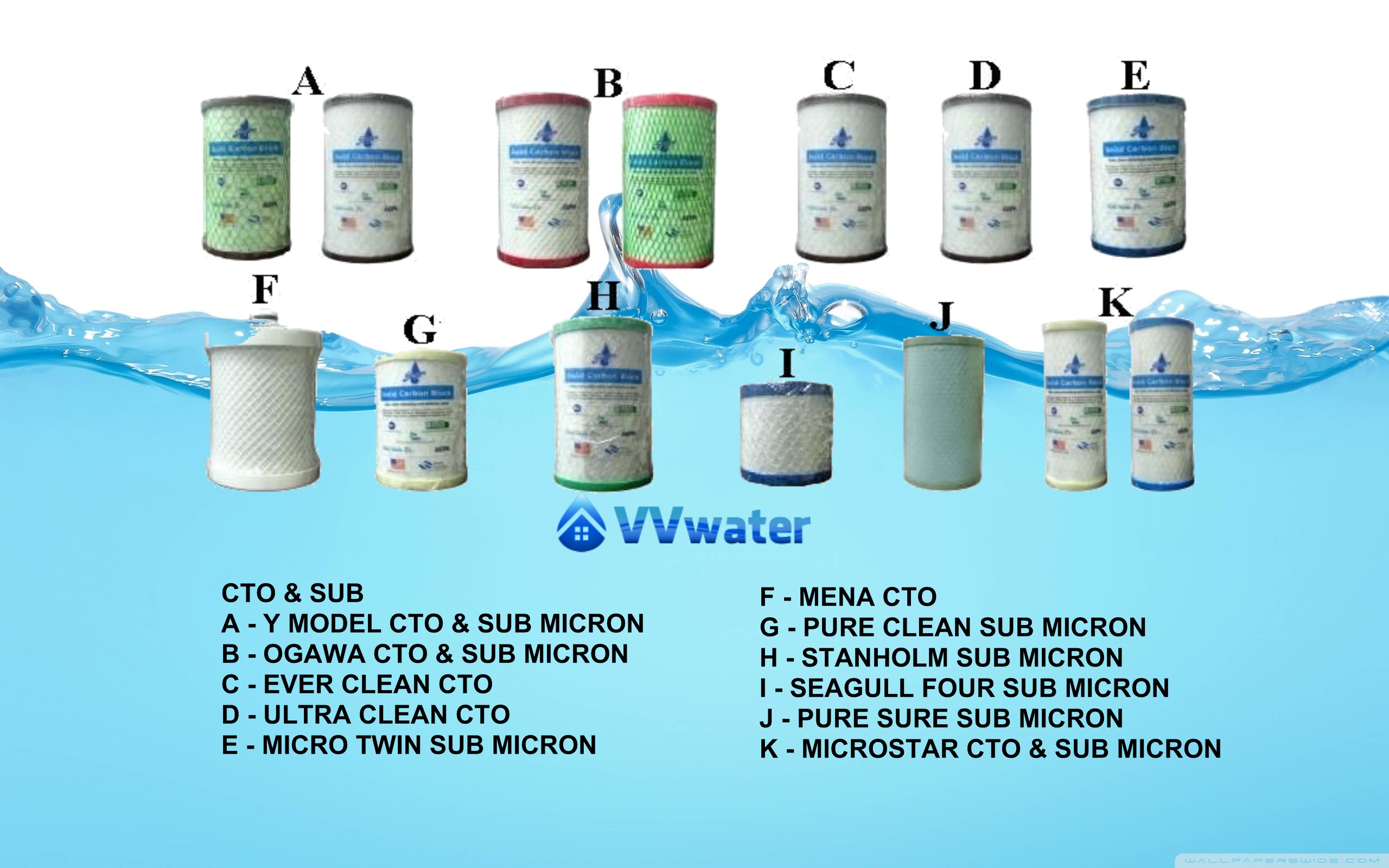 Available Date : 14/12/2016