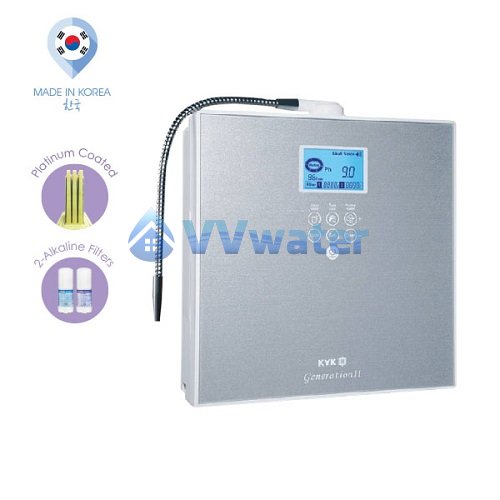 KYK Generation II 5 Plates Alkaline Water Ionizer
RM 5,980.00
RM 3,280.00
---
Brand:
Korea
The Kyk water ionizer with its 5 electrolytic plates is durable and offers a great range of alkaline and acidic ionized water: alkaline pH 8.5-10, and acidic pH 5.5-4
Ship In :
3-5 working days
Warranty :
1 Years
Free Delivery
Free Installation (Klang Valley)
Questions? We can help
+6016 343 1031
Or Whatsapp us
MON–FRI: 8AM–6PM UTC+08:00
SAT: 9AM–5PM UTC+08:00
---
7 platinum coated titanium plates: a surface area of 200 sq. inches


76 programmable pH and ORP levels: Program into the machine almost any pH and ORP combination in order to create the water that is right for you and your family


9 preset pH levels: 4 alkaline water settings ranging from 8.0 to 10, a clean/neutral water setting, and four acidic water settings ranging from 4.0 to 6.0


Auto-diagnosis system six item auto-diagnosis system tens you if the machine is encountering any problems.


SMPS power control system: applies stable power overcoming issues such as heat, noise and loss of power.


Full sized color LCD screen: For displaying pH, ORP, auto-diagnosis system, filter life, flow rate, and more.


Filter life indicator based on actual water usage, not on a timer


Filter contamination sensors monitor the contamination of its filters in order to indicate when the filters need to be changed.


Premium Filtration uses a premium activated carbon filter as well as a media filter to improve the filtration of fluoride and heavy metals.
Design
Contemporary design - a new silver/stainless look face Sleek 1/4 inch hose design, Non-Toxic food-grade hose and plumbing. Superior Materials including Stainless steel adapters.
5 Titanium Plates with cutting edge slotted mesh plate technology!
76 Programmable pH and ORP Levels. Can produce water with a negative ORP between a -250 and -800 range. Nine pH levels.
Auto System
Automatic pH and ORP control and display
SMPS (switched mode power supply) Power Control System
Automatic water flow control
Complete auto-diagnosis system
Automatic draining system
Electronically controlled filter contamination sensors
LCD Display
The LCD display gives you a lot of information about the status of your Generation II. It will display the filter life at any moment of time. Most important, the pH and ORP (antioxidant) levels will be shown assertively. At the same time you will also see the color change at each pH level which adds to the visual comfort and increases certainty.

Corresponding to the pH color chart the KYK Generation II glows purple at the highest alkaline setting, shades of blue at the lower alkaline levels, green at the neutral level, orange at low acidic levels and red at the strongest acidic setting.
In brief, the LCD features the following
Full-sized Color LCD screen
Choice of pH or ORP display
Complete voice prompt system
Real time water flow data
Benefit
KYK Gen2 uses slotted plates. The benefit of using slotted plates because it have more surface area.
An automatic cleansing system that comes pre-programmed to clean itself every 30 liters (which can also be easily changed to run more or less frequent by its' user).
pH levels can be adjusted to as many as 76+ pH levels
You have an option to hook up the machine to the water source directly underneath your sink and not to your kitchen faucet
Functions
adjustable pH settings (pH 8.5 to pH 10.0)
5 Titanium plates
sophisticated dual filtration system
touch screen with automatic water flow control
SMPS Power Control System
Full Size Color LCD Display
Automatic Cleaning System
Automatic Water Control System
Voice prompts
Complete Auto-Diagnosis System

Specification
| | |
| --- | --- |
| Standard Voltage and Frequency | AC 110V 50/60Hz |
| Electrical Consumption | 250W |
| Size | 13.4 (W) x 13.4 (H) x 7.25 (D) (inches) |
| Composition and Water Supply Type | Standing and a wall-mounted type, direct connection to tap water |
| Controlling Method | Touch sensor |
| Available Temperature | 5°C ~ 30°C |
| Available Water Pressure | 1.5~3.0kgf/cm2 |
| Electrolysis Method | Continuous electrolysis (including flow sensor) |
| LCD Screen | Displays pH and ORP levels, 7 colors, water flow rate per minute, ionization indicator, remaining filter life for dual filter system, auto-diagnosis indicators, water purification, and sound. |
| Electrolysis | Handling Capacity: 2-3 liter of alkali water/min, 1.5 liter of acidic water/ min |
| Electrolysis Ability | 4 levels of alkaline water, 4 levels of acidic water, 1 level neutral water |
| Electrolysis Cell | Mesh platinum titanium plates |
| Electrode Sheet Wash | Automatic washing (controlled by mycom) |
| Message to indicate Filter Change | LCD control screen indicates when each filter has 70 liters of filter life left |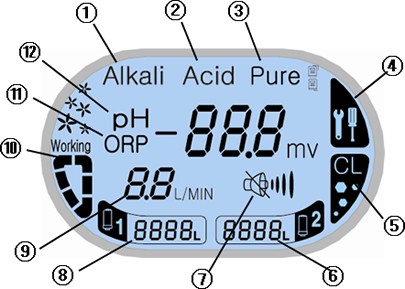 LCD Display - Albility to check how much pH/ORP of water you drink by color and number
1. Alkaline Water indication
2. Acid Water indication
3. Purified water indication
4. Check indication when problem occurs
5. Cleaning indication
6. Second filtering remainder indication
7. Volume control
8. First filtering remainder indication
9. Water inflow amount indication
10. Electrolyzing indication
11/12. View pH/ORP values by color or number

Just one-touch without switching of valve, automatic execution of every operation
Filtration
activated carbon filter
Top of the line Dual Filtration System with thirteen (13) stages.
Filter 1: 8-stage filter: Antibiotic one-side filter, Zeomic, Noxious Odor Calcium,
Actived Carbon (with silver added), Sediment filter.
Filter 1 life: 6000 liters

Filter 2: 5-stage filter: Antibiotic one-side filter, Granular Activated Carbon, Actived
Carbon (with silver added) Premium filtration. It uses a premium activated carbon filter as well as a brand
new specialized media filter to improve the filtration of fluoride, cholrine and heavy metals.
Filter 2 life: 9000 liters.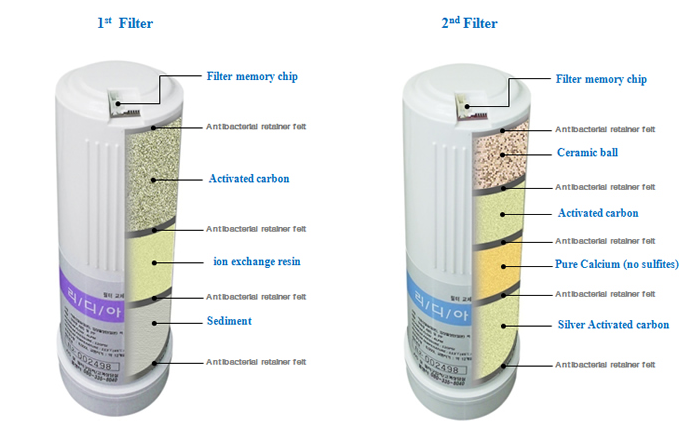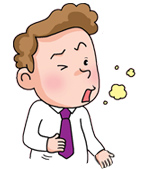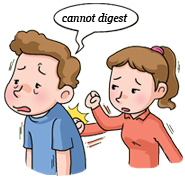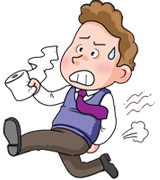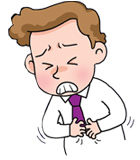 Korean FDA has approved the fact that the water produced by the KYK devices has the medical effect that helps relieving 4 gastrointestinal symptoms(no.13-1327) such as Abnormal fermentation in the intestines, Indigestion, Chronic diarrhea, and Excess acid in stomach.
How to use Alkaline Water

When you cook rice
First, wash it off gently with alkaline reduced water to remove dusts off. Let rick to soak the alkaline water for 10 minutes or up to 30 - 40 minutes before you start to cook rice. Do not throw the water away that you rinsed rice with. You can use it for cooking rice instead. Then rice will be nicely sticky and sweet.
The taste will last longer.

When you make coffee or tea
The alkaline water removes a bit bitter taste of coffee, and also it gives mild flavours for a puckery taste of tea. It enhances most kind of teas the nice and special flavours.
Try, and make your daily coffee better with the alkaline water.

When you start a nice day
It is a very good idea to drink one to two cups of the alkaline water before breakfasts in the morning, as well as having it before you go to sleep helps. When ionized water is consumed, the cellular water environment improves within the human body in the same way. This leads to better health and overall well-being. Drinking alkaline water rejuvenates us daily.

When you cook various cuisines
It is pretty ideal to use the alkaline water to cook some seafood such as a fish dish. It will remove bad fishy smell and enhances the taste. Also alkaline water works really well with flour for making flour dough. It will remove bad odors away from a dish and make mixed dough nicely sticky and sweet. In addition, it helps to preserve it longer.

When you wash vegetables or fruits
Use the alkaline reduced water to wash off vegetable or fruits before storing them. It is a very good way to removes agricultural pesticides on them.
Plus, vegetable and fruits will remain nice and fresh longer in your fridge.

When you drink alcohole, or after when you have a hangover
Make some cocktails with the alkaline reduced water. The hexagonal structure of the alkaline water will give it soft taste and great flavours.
Also the alkaline water is quite good for a bad hangover. It helps to decompose alcohol in your body.
How to use Acidic Water

For bathing or washing your face
If you wash your face with the acidic water, it will make your skin soft and resilient. After wahing your hair with soaps, try to rinse it with acidic water. It will neutralize alkaline properties and make your hair shiny.

For washing utensils and a chopping board
The acidic water has an effect of sterilization of dishes, bad odor removal, and whitening dinnerware. It also removes pollutants and kills most of the invisible germs. Let your chopping board to soak the acidic water, and leave some clothes or knifes in the acidic water once a week for 20 to 30 minutes to keep the kitchen environment clean.
For mouth wash and saving
Use strong level of the acidic water for excellent sterilization for your mouth wash every day. It helps to maintain your teeth healthy and sterilized.
Plus, it also can be used as moisturizer for your skin after shaving.

To have sterilization effect
The acidic water has an excellent effect of sterilization. It removes itches for insects bites on your skin and sterilizes them. The acid water is effective for burn injuries as well as heat rashes, and eczema, in terms of blood stoppig, sterilziation and recovery. Expose your scars to the acidic water or spray it to scars to obtain a good result. Soak gauze in the strong level of acidic water and spray warm liquids.

For flower decoration
Dilute the acidic water with the twice of the volume, and then apply the water to the cutted bits of flowers.
Let flowers to soak the acidic water, and they will last long nice and fresh.

For cooking
Try to use the acidic water, when you boil noodles, spaghetti, or pasta. Your dishes will be more fresh and tasty, and noodle stripes could have a chewy texture.

For bathing your pet
The acidic water is perfectly good for bathing your pet. Use the water to brush off your pet's hair. Then their hair would not be falling out easily but remaining beautifully polished. In addition, you can remove the some kind of smell from your pets by bathing them with the acidic water.

For athlete's foot and hemorrhoids
For your athlete,s foot, it is really helpful to let them to soak the 38 degrees acidic water for twenty minutes once a day. The strong sterilization effect of the acidic water will kill all the germs of your feet. For hemorrhoids, wash off the infected area with acidic water two or three times a day and apply warm liquids to it.

Available Date : 21/11/2016