Kemflo Kfc-10 CTO Carbon Block Filter Cartridge
RM 68.00
RM 58.00
---
Brand:
Taiwan
10" CTO Block Carbon Filter use as the most efficient method of removing odors, chlorine. Use in single/double water filter, undersink RO system and as a pre-filter in some water system.
Ship In :
3-5 working days
Free Delivery
Questions? We can help
+6016 343 1031
Or Whatsapp us
MON–FRI: 8AM–6PM UTC+08:00
SAT: 9AM–5PM UTC+08:00
---
No Release of Carbon Fines
10 micron filtration for reduction of Cryptosporidium and Giardia cysts
Reduction of certain organic chemicals (VOCs)
Highly effective chlorine reduction through 2,000 liters
Excellent drinking water of polishing filter
NSF - listed component
Chlorine,taste,odor reduction 7000gals>95%@1GPM

Media - High Quality Fruits Shell Block Activated Carbon
Remove the Heavy Metals, Chlorine, Organic contaminants,Pesticide ,color and Odor for drinking water
Lifespan
6Months for Domestic RO System
2500Gallon Filter Capacity
Suggest change frequency 6 to 12 months
FEATURES
Fit All Standard 10" Filter Housing

10um filtration >99% reduction
Outstanding perfomance

Organic Impurity Removal
Non-Contaminating
Choice of Packed Granular or Impregnated
Powder Carbon Cartridges
High Grade Activated Carbon
Standard Filter Cartridge Replacement
10" CTO Block Carbon Filter
Size (L)254mm / (W)64mm
Standards: CTO 10" Carbon filter
Carbon Filter: Activated carbon, a porous substance with the strongest adsorption forces, has the highest volume of adsorbing porosity of any material known to mankind. By carbonization and activation, activated carbon can be made from many substances containing high carbon content such as coal, wood, bamboo and coconut shells. Superior activated carbon displays its performance by the features of specific surface area, adsorption capability, mechanical strength, thermal and chemical stability. Activated carbon filters are widely applied in industrial process and civil use as the most efficient method of removing odors, chlorine, volatile organic compounds (VOC) , colors, tastes and other contaminants from fluids.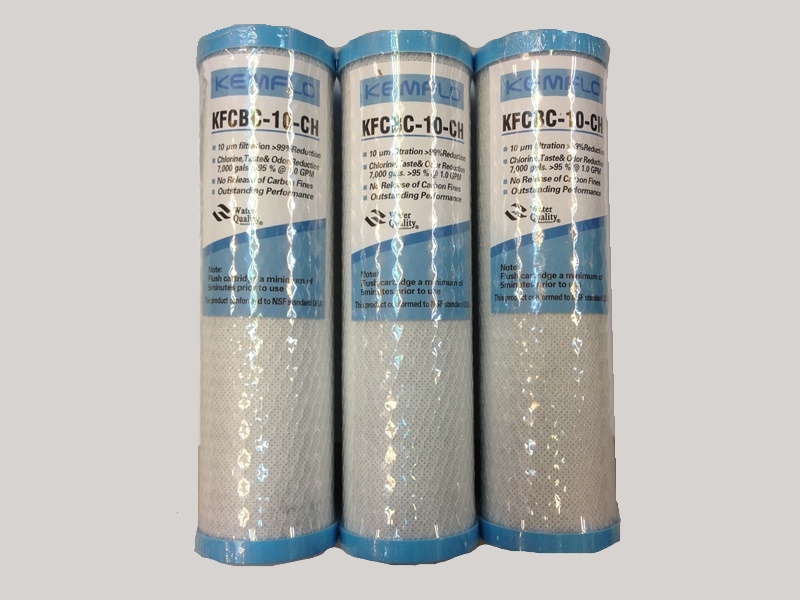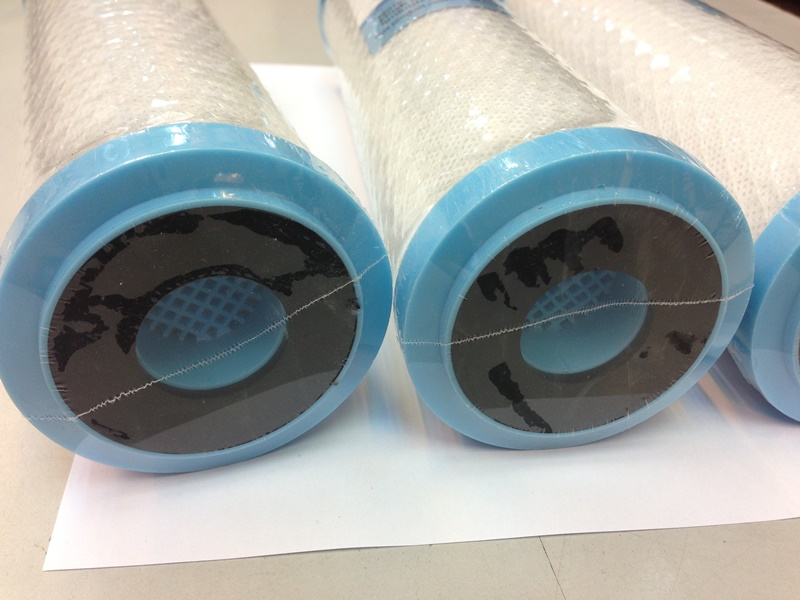 The CTO water filter suitable for the water system below :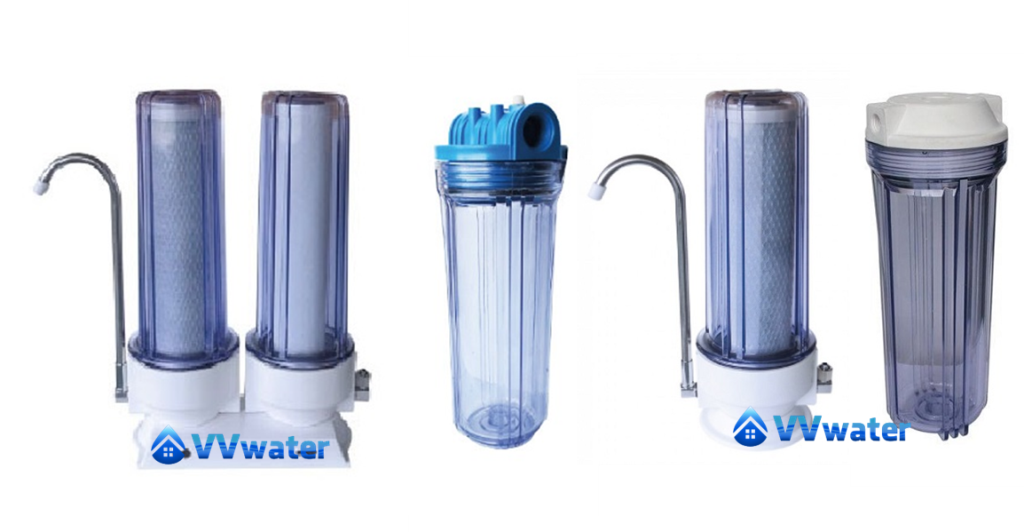 Available Date : 28/12/2016