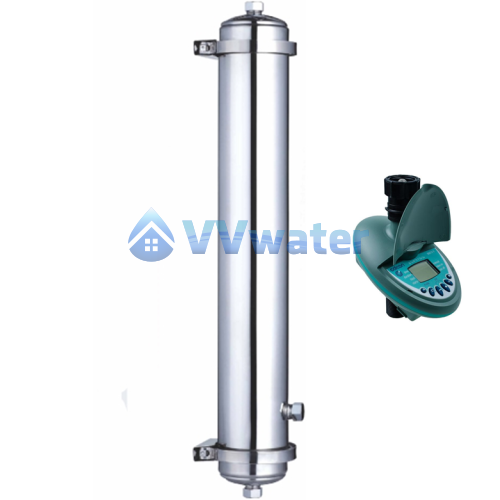 GB2800-New UF Membrane Outdoor Water System Set
RM 1,799.00
RM 1,280.00
---
* Higher flow rate : 3500 L/hr
* Purify Water up to 99.99%
* Filtration density of 0.01 micron
* Cleanest outdoor water filter
* Durable, solid & heavy duty
* Certified 304 stainless steel
* High flow rate, support large usage
* Great for skin care & healthcare
Dimensions ( L x W x H ) :
7.4 Inch x 40.5 Inch x 7.5 Inch
Weight :
10.50 Kilogram
Ship In :
3-5 working days
Warranty :
10 years
Free Delivery
Free Installation (Klang Valley)
Questions? We can help
+6016 343 1031
Or Whatsapp us
MON–FRI: 8AM–6PM UTC+08:00
SAT: 9AM–5PM UTC+08:00
---
20 years warranty on 304 stainless steel body casing
Preserves Mineral
Density up to 0.01 micron
99.99% remove bacteria & viruses
Minimum water wastage
Low maintenance
Hassle Free Auto Flushing System
User friendly
Compact & Elegant Design
Filter last for 4 - 6 years
SAFER WATER
– UF fibers have a smooth inner core morphology and small pore size allowing viruses and pathogens to be more easily removed.
LESS DOWNTIME
– Strong, durable fibers, easy to maintain design and a flexible cleaning process (including chemically enhanced backflush) result in more time processing water and less for maintenance and repairs.
LESS CHEMICALS
– Superior membrane chemistry, a tight pore structure and advanced controls deliver more stable membrane performance without the need for extensive chemical cleans.
SIMPLE OPERATION
– Minimal system connections, easy installation, outstanding reliability and just 3 simple mode to maintain the daily usage of the system, basically normal filtration mode, direct flushing mode, and back-flushing mode.
SAVE MONEY
– Superior output, simplified operation, reduced maintenance and a compact footprint all add up to cost savings for you!
Product Name

GB2800-New UF Membrane Outdoor Water System

Color

Stainless Steel 304 Food Grade Material

Thickness

1.5mm Thickness on SUS304 Stainless Steel Casing

Filtration Media

Hollow Fiber Membrane (Density Up To 0.01 Micron)

Service Life Span

*Service Life Span Will Vary Depending On Feed Water Quality And Amount Of Water Used Or Consumed*

Recommended 4-6 Years To Change The Hollow Fiber Membrane

Dimensions

4.5" Diameter x 40.5" Height

Valve Size

3/4"

Max. Working Pressure

0.1 - 0.35 MPa

Flow Rate:

3500 L/Hour

Warranty

20 Years Warranty (Stainless Steel Body)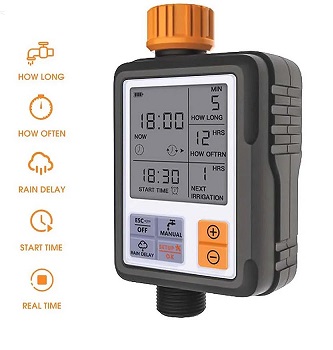 Automatic Digital Irrigation Timer Controller
Battery: 2 * AA battery (included)
Water inlet: 3/4″ internal thread
Water exit: 3/4″ external thread
Watering time: 1sec-300min
Watering cycle: 1-24hours, 1-15days
Liquid medium: clean water (tap water)
Suitable water temperature: 0-40℃
Item size: 165 * 85 * 55mm / 6.5 * 3.3 * 2.2in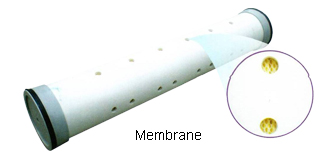 Using 0.01um ulta-filtration membrane (hollow fiber) separation technology, and able to effectively expel harmful substances in water such as sludge, rust, suspension, colloid, bacteria, virus and macromolecular organisms.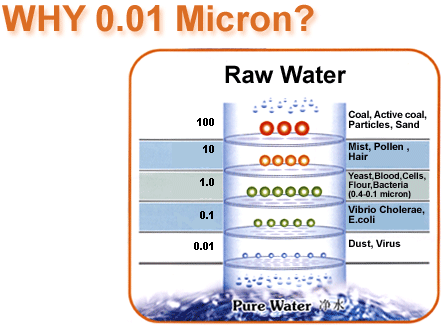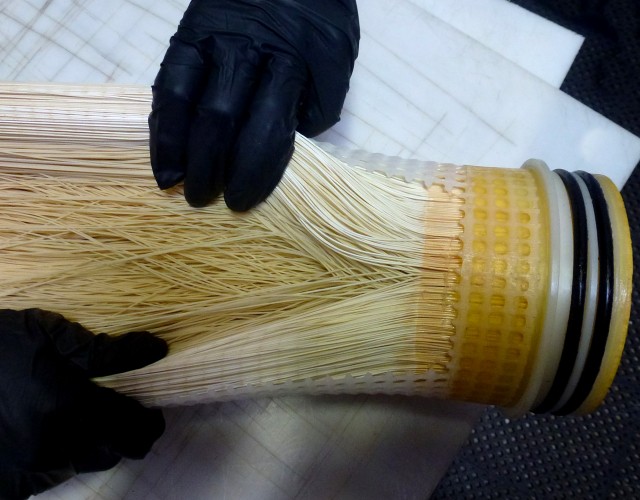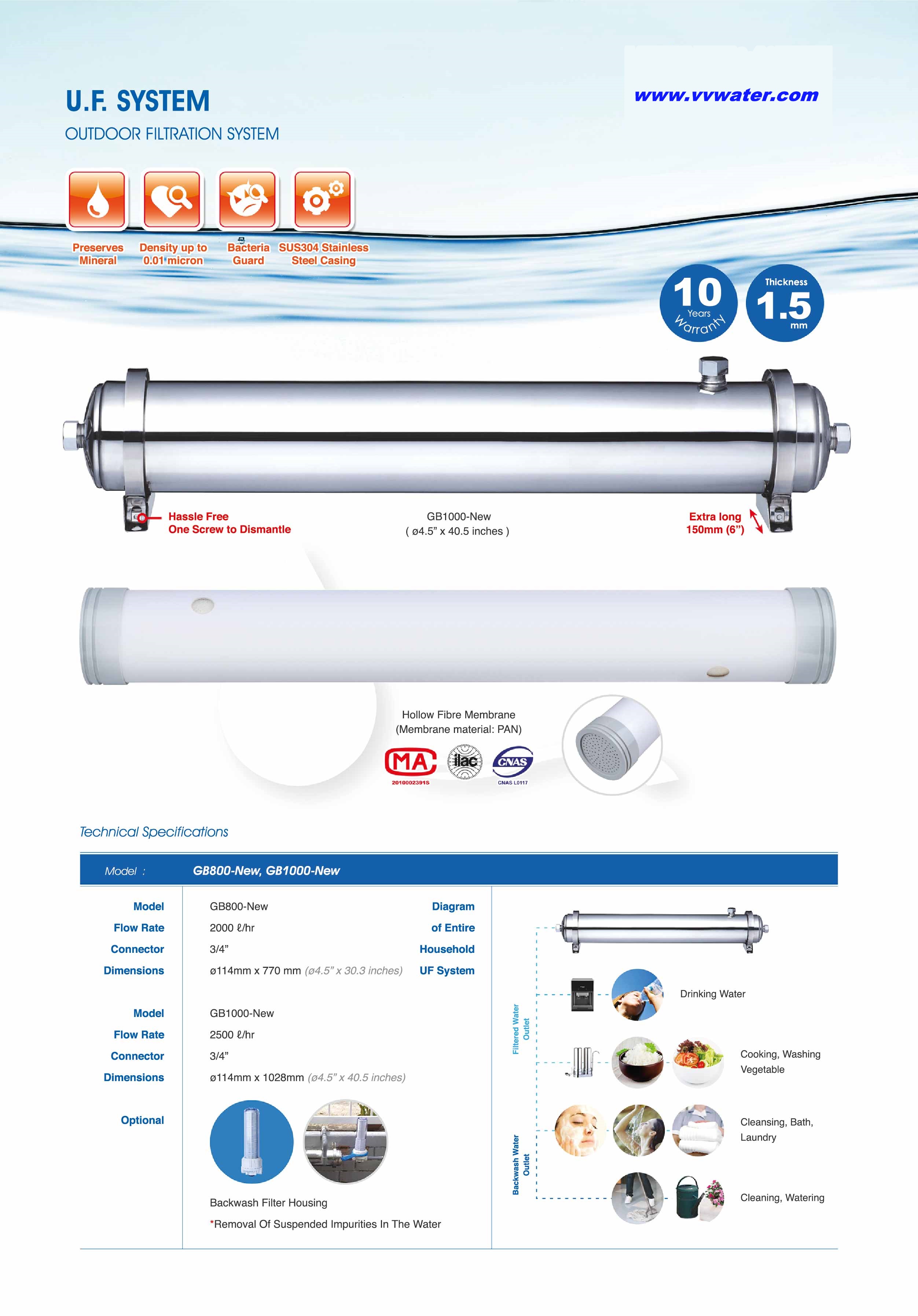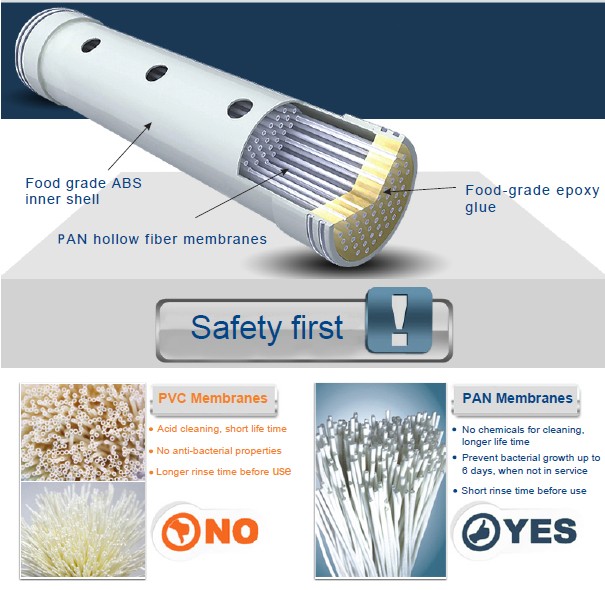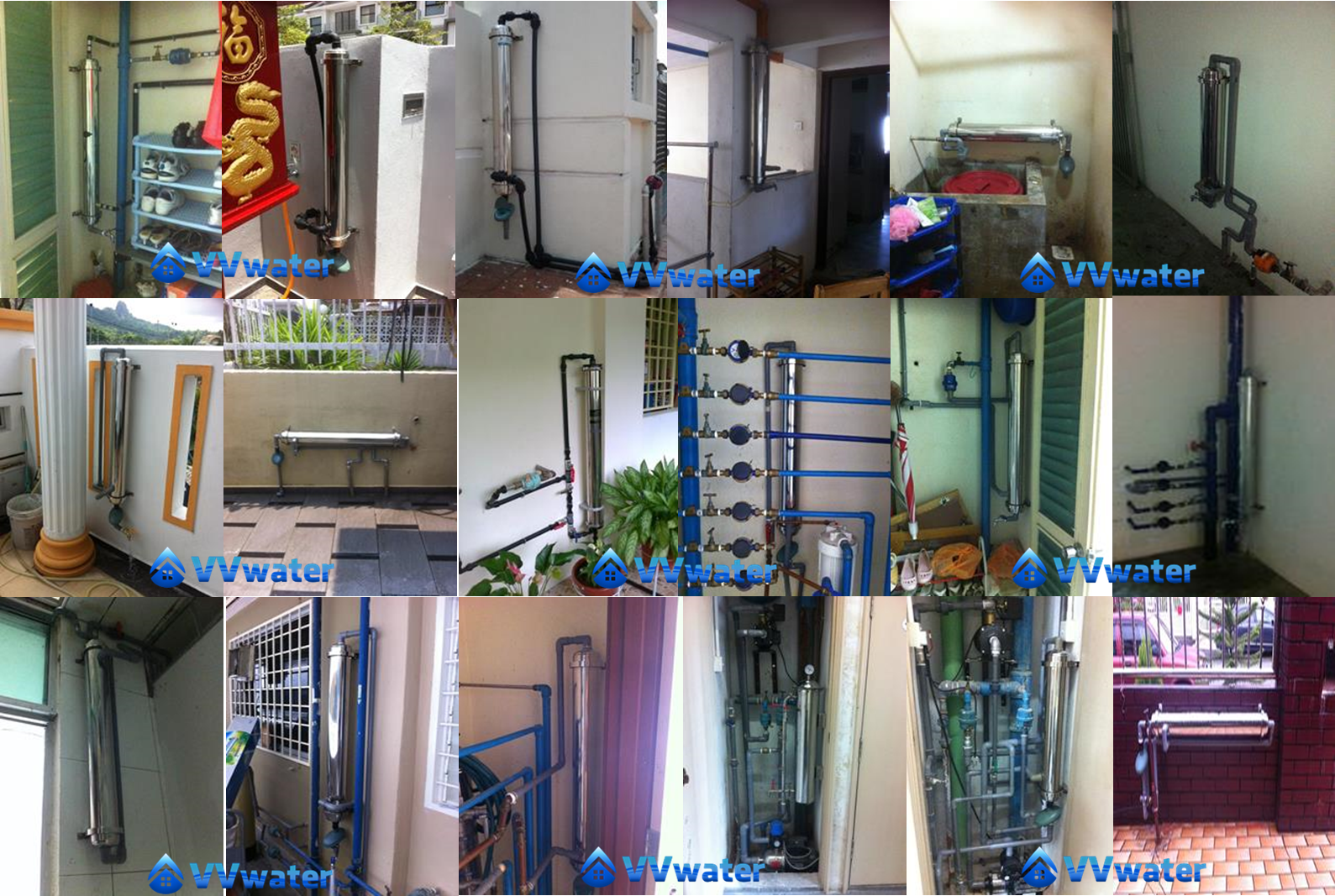 Available Date : 15/1/2017