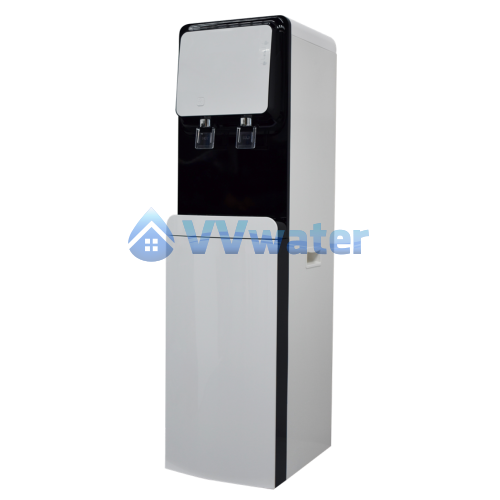 FY2105 Hot & Cold Direct Piping Floor Stand Water Dispenser
RM 1,980.00
RM 1,580.00
---
Brand:
Taiwan
Hot & Cold Floor Stand Water Dispenser with pipe in quality Korea filter. Recommendation to house, office, factory, cafe, restaurant.
Ship In :
3-5 working days
Warranty :
1 Years
Free Delivery
Free Installation (Klang Valley)
Questions? We can help
+6016 343 1031
Or Whatsapp us
MON–FRI: 8AM–6PM UTC+08:00
SAT: 9AM–5PM UTC+08:00
---
Feature Of FY2105 Hot & Cold Direct Piping Floor Stand Water Dispenser
100% brand new
New design & push button
High Efficiency Compressor for Fast Cooling
Corrosion Free Stainless Steel Tank
Automatic refill of High quality purified
Safety Lock Level For Hot Water Tap
High Efficient Heating Element
Overheat Prevention

Contamination Resistance
Large Reservoir
Electronic Temperature Control
Easy Installation, Direct Piping System
Hot And Cold Water Dispenser With 4 Stage Filter - Floor Standing
The FY2105 Hot & Cold Floor Stand Water Dispenser comes with a built in 4 stage Advanced filter system connected direct to water source.Unlike conventional office water dispensers, the dispensers makes water better than bottled quality water and saves the hassle of replacing and wasting storage space of expensive 5 Gallons water bottles, which may be tampered with.It is suitable for homes, offices, showrooms, institutions, hotels and more…
High Efficiency Compressor for Fast Cooling
The FY2105 Hot & Cold Floor Stand Water Dispenser has a high capacity compressor for fast cooling of purified water.It supplies cold water for making cold beverages, iced tea, etc.
Equally Suitable For Water From All Sources Such As Overhead Tanks Or Tap Water.
The FY2105 Hot & Cold Floor Stand Water Dispenser incorporates an advanced WQA & NSF certified 4 stage filtration system thus giving users the purest water.
Fully Automatic Operation With Auto Start And Auto Off.
Fully automatic operation allows trouble free operation without the need of manual intervention.
Built In SMPS That Supports Wide Range Of Input Voltage (200-240V AC) For Handling Voltage Fluctuations.
The FY2105 Hot & Cold Floor Stand Water Dispenser incorporates a built-in rugged SMPS (Switching Mode power supply) instead of a standard power adaptor this enables the Dispenser to stay resilient towards frequent power fluctuations.
Corrosion Free Stainless Steel Tank
With full stainless steel tank, The dispensers are totally corrosion free and has a long durable life.
Model

FY2105 Floor Stand

Weight

18.5kg

Voltage (v)

230v

Frequency (HZ)

50

Water Supply

Hot (L/hr)

Cold (L/hr)

2.0

1.5

Water Temperature

Hot (°C)

Cold (°C)

88~95

5~10

Water Tank

Hot (L)

Cold (L)

1.1

3.2

Power Consumption

Hot (W)

Cold (W)

500

85

Dimension

mm

300 x 395 x 1110
4 type high quality Korea Filter
Step 1 - Korea Sediment Filter
Sediment filter 5 micron hole diameter can efficiently filter out any matter with the diameter lager than its hole diameter including bacteria, silt, suspension in water, cystobacter, pathogen, and virus.
Step 2 - Korea Post Carbon Filter
It provides anti-bacteria effect and enchanted reduction of taste, odor, colour, insecticide, synthetic detergents and etc.
Step 3 - Korea Pre-Carbon Filter
This is an identification according wyth international safety standard, it can slight trace of heavy Metal, Radiation Material, Chemical and reduces from agriculture then water molecules would be soften. This type resin are standard with high capacity for softening and demineralization where the strong functionally is impacted through a process of sulfonation.
Step 4 - Korea CTO Carbon Block Filter
Self sterillized function able to reduce the residue of chlorine, improve taste, odor and colour, removes insecticide, synthetic detergnets and dissolved organic contamination.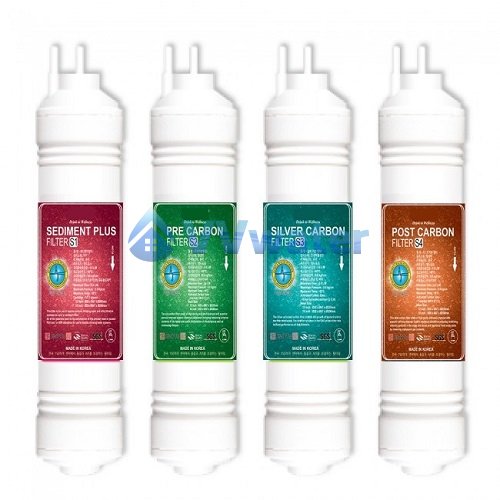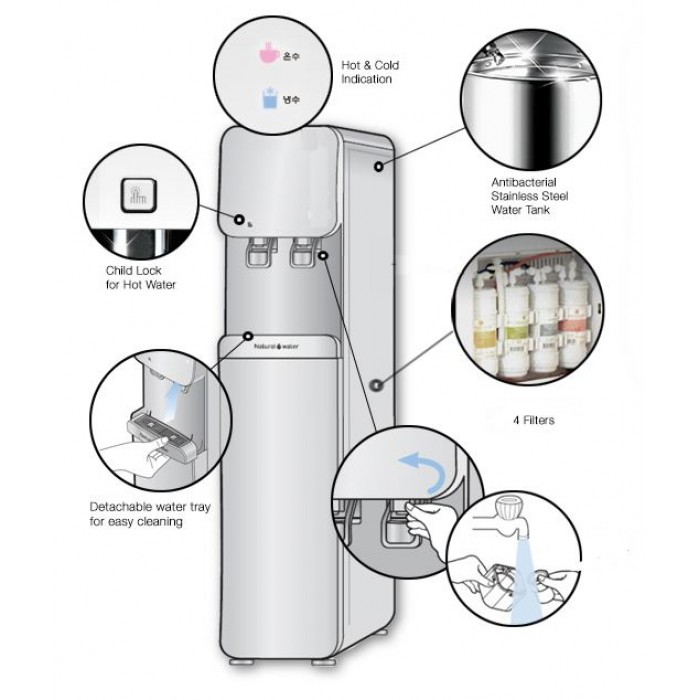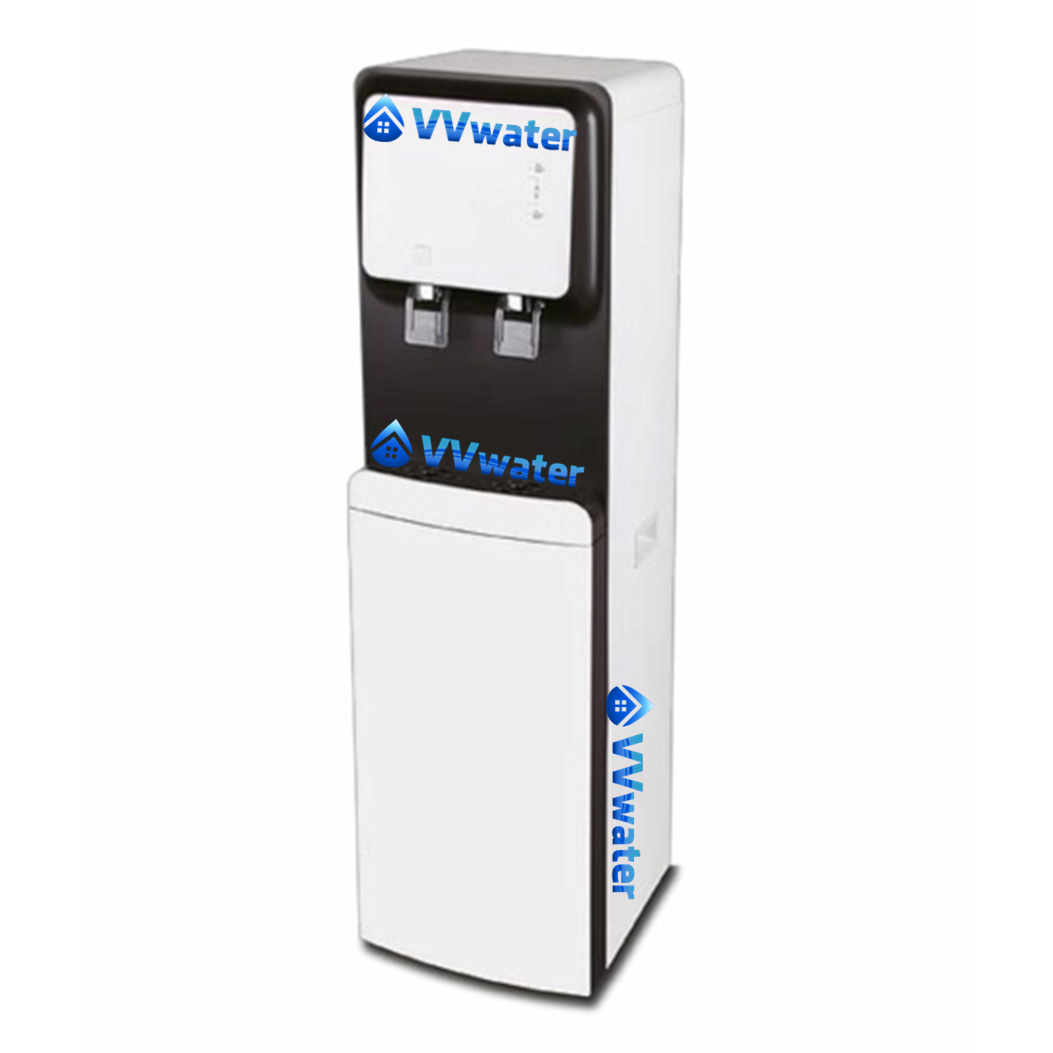 Available Date : 28/7/2017