Daiwaki Diamond G1500 4 Water Filter Set
RM 680.00
RM 390.00
---
Special water filter cartridge for Diamond G1500 water filter, Filter B, C, E, F for replacement.
Ship In :
3-5 working days
Warranty :
1 Years
Free Delivery
Free Installation (Klang Valley)
Questions? We can help
+6016 343 1031
Or Whatsapp us
MON–FRI: 8AM–6PM UTC+08:00
SAT: 9AM–5PM UTC+08:00
---
Product details of Daiwaki Diamond G1500 Water Filter Cartridge (4 Cartridge Set)(White)
Spec Of Daiwaki Filter B (1 years life span)
NSF certified activated carbon removes unpleasant odours and colours, while natural mineral stones regulate mineral content.
Spec Of Daiwaki Filter C (3 years life span)
Composed of NSF certified Grade A activated carbon and a KDF metal ion converter (meeting the standards stipulated by the FDA and EPA of the United States), this filter completely removes heavy metals, chlorine, and other chemical contaminants
Spec Of Daiwaki Filter E (3 years life span)
A high-tech ID2 energy stabilizer with far infrared technology stabilizes energy in the water to keep water molecule clusters at the smallest size for a prolonged period of time
Spec Of Daiwaki Filter F ( years life span)
High-density NSF certified activated carbon combined with natural magnetic stones help balance the water to a mild alkaline level and increase the number of calcium ions to further enhance health.
1 years warranty for filter B,C,E and F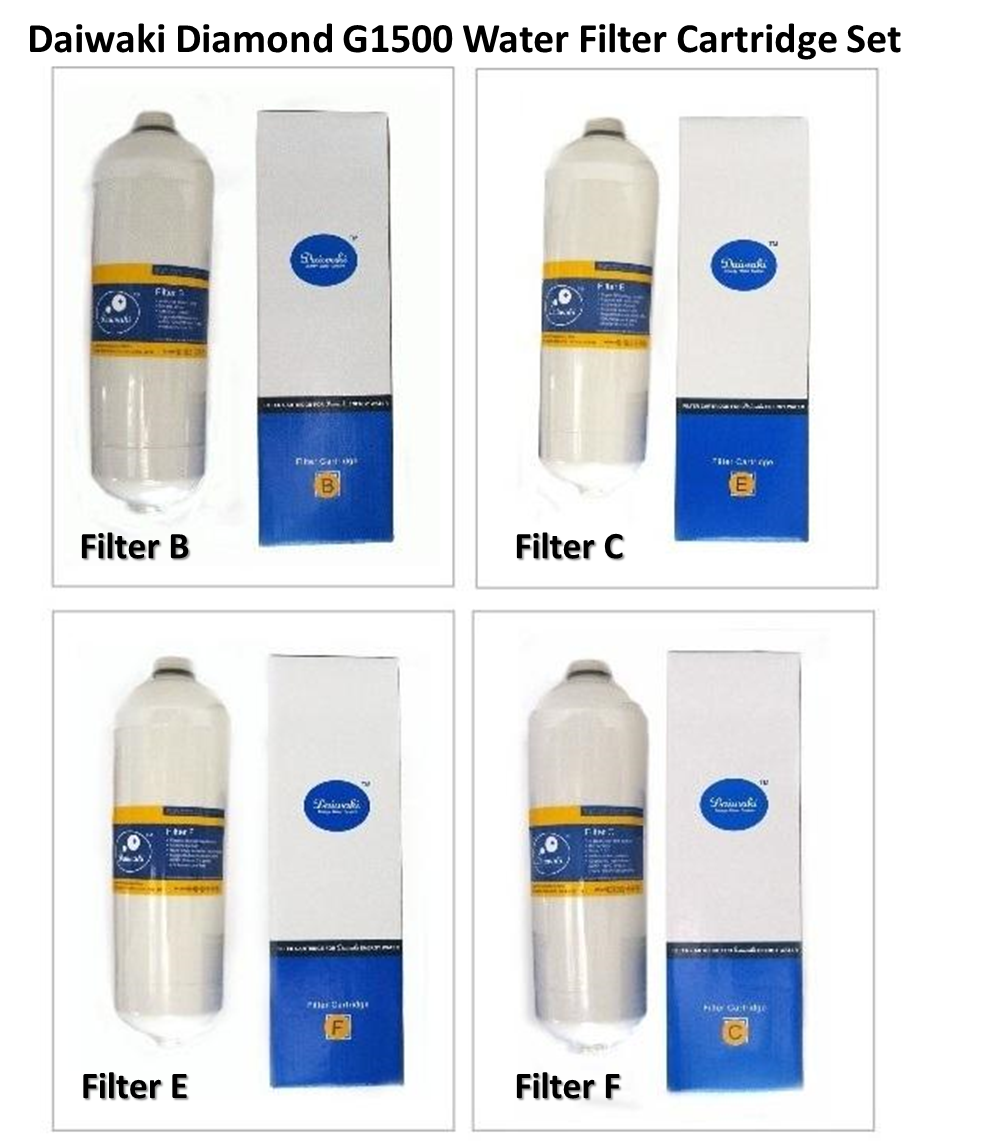 Suitable Use For Diamond G1500 Water System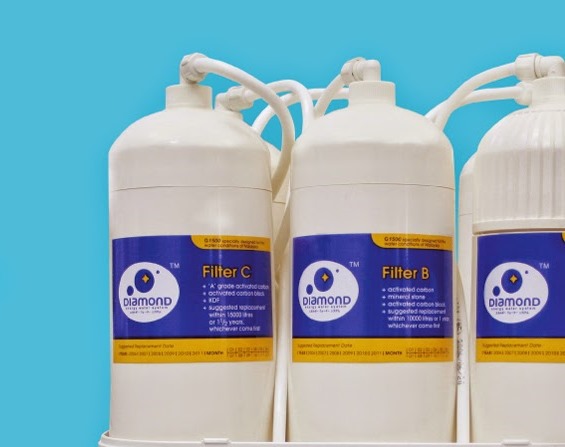 Available Date : 16/12/2016