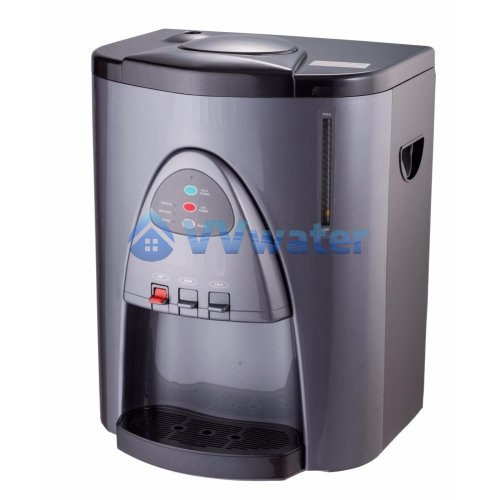 CW-919 Taiwan Hot Cold & Warm Water Dispenser
RM 1,980.00
RM 1,650.00
---
Brand:
Taiwan
Hot Cold & Warm floor stand water dispenser with quality pipe in filter. Recommendation to house, office, factory, cafe, restaurant.
Ship In :
3-5 working days
Warranty :
1 Years
Free Delivery
Free Installation (Klang Valley)
Questions? We can help
+6016 343 1031
Or Whatsapp us
MON–FRI: 8AM–6PM UTC+08:00
SAT: 9AM–5PM UTC+08:00
---
Double secure prevents from overheat or dry-heat (by sensor and thermostat).
Double secure against water overflow (by sensor and floating valve)
Automatic control for purified water refill.
Chilling system by compressor with LG R134a refrigerant.
Chilling capacity: 20L/hour, chilled water under 10 degree C.
Each hot, ambient and chilled water has its own individual tank.
Heating capacity: 10L/hour. Hot water dispenser can be assigned.
Hot water tap with safety device.
Re-boil function up to 100 degree C.
Capacity of each tank: 2L/cold tank, 2L/hot tank, 10L/room tank
Reservoir tank: 14 L
Filtration System
Step 1 - Korea Sediment Filter
Sediment filter 5 micron hole diameter can efficiently filter out any matter with the diameter lager than its hole diameter including bacteria, silt, suspension in water, cystobacter, pathogen, and virus.
Step 2 - Korea Post Carbon Filter
It provides anti-bacteria effect and enchanted reduction of taste, odor, colour, insecticide, synthetic detergents and etc.
Step 3 - Korea Pre-Carbon Filter
This is an identification according wyth international safety standard, it can slight trace of heavy Metal, Radiation Material, Chemical and reduces from agriculture then water molecules would be soften. This type resin are standard with high capacity for softening and demineralization where the strong functionally is impacted through a process of sulfonation.
Step 4 - Korea CTO Carbon Block Filter
Self sterillized function able to reduce the residue of chlorine, improve taste, odor and colour, removes insecticide, synthetic detergnets and dissolved organic contamination.
Hot water safety funtion (Child Lock)
3 buttons hot warm cold water supply
Design & Modern
Prevent overheating by thermostat protector
Easy & Convenient - Office & Home use
Prevent Bacteria Bleeding - Stainless steel tub
Reboiling, Cold & Power buttons funtion available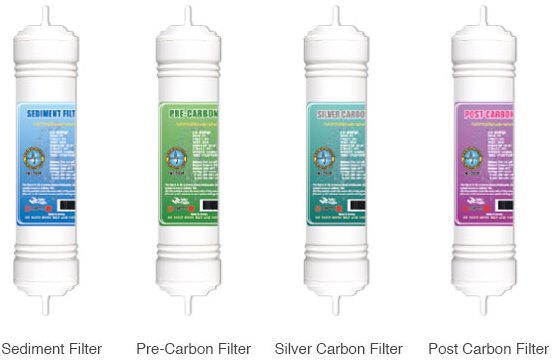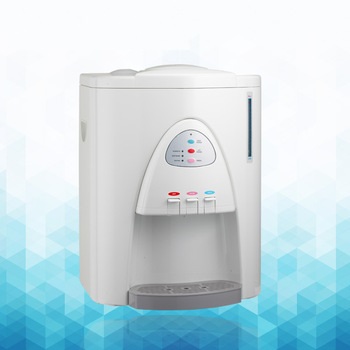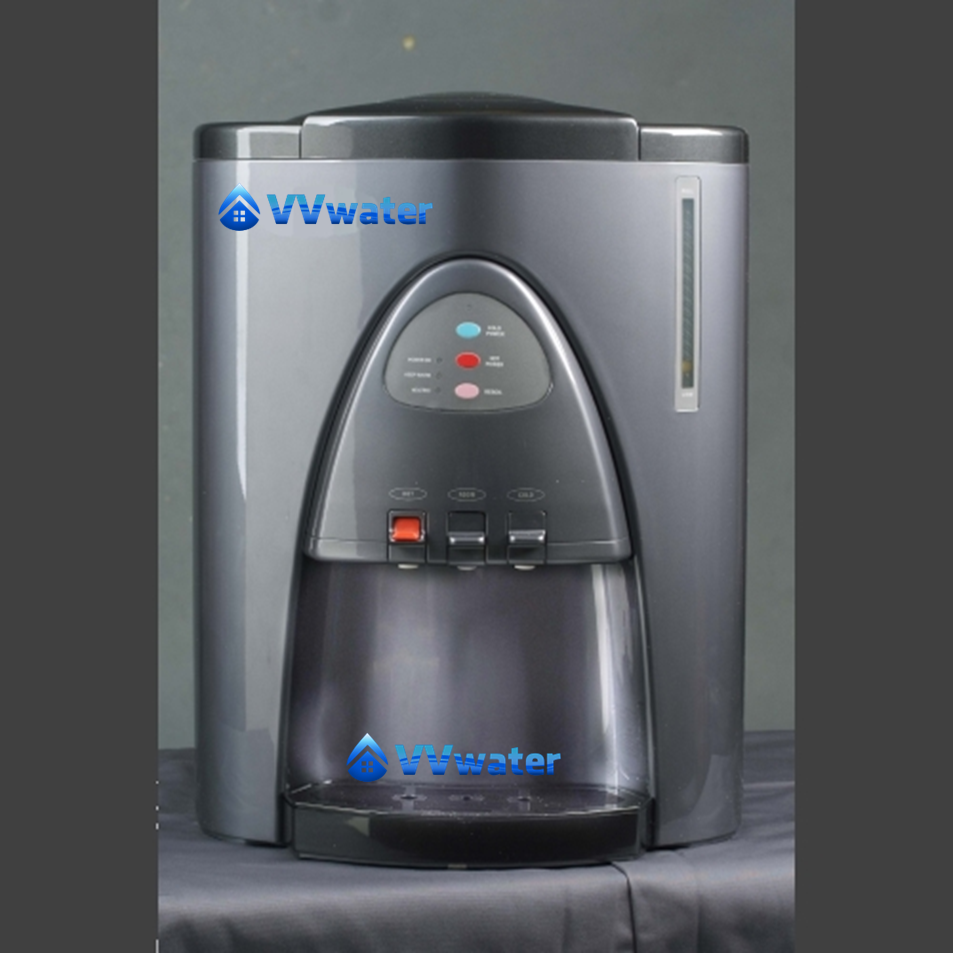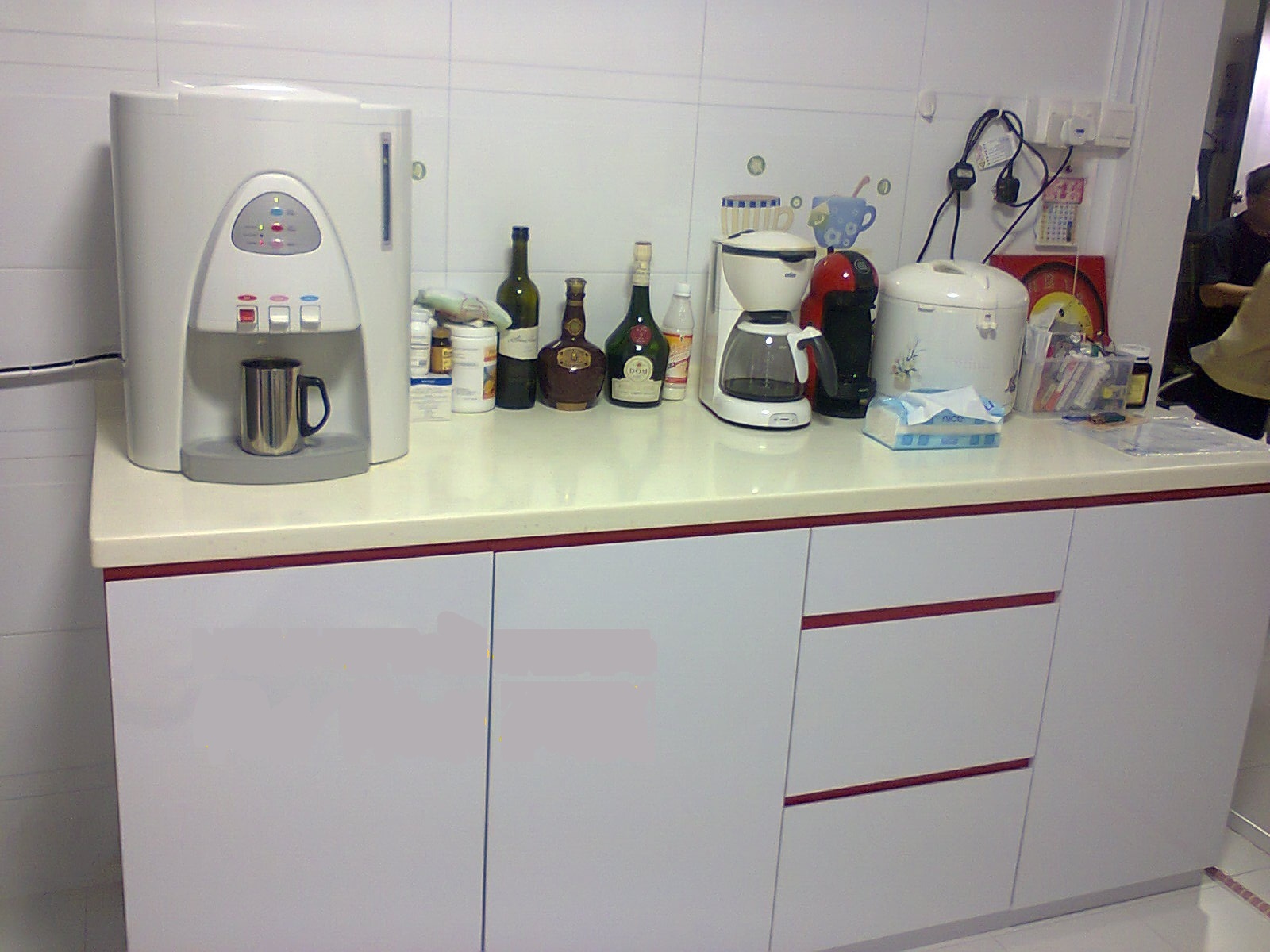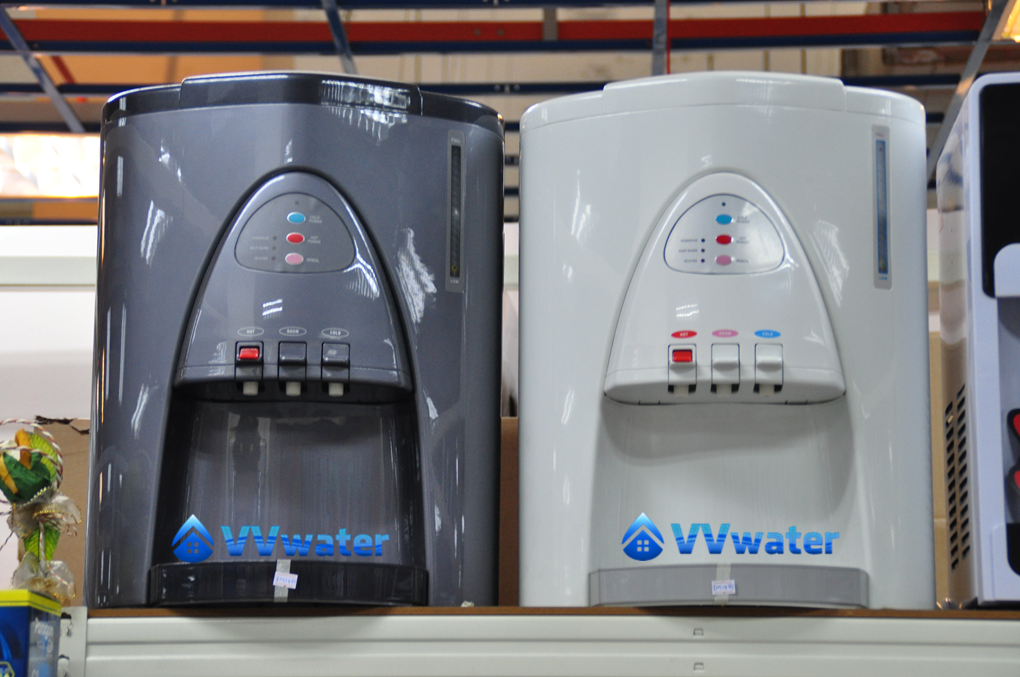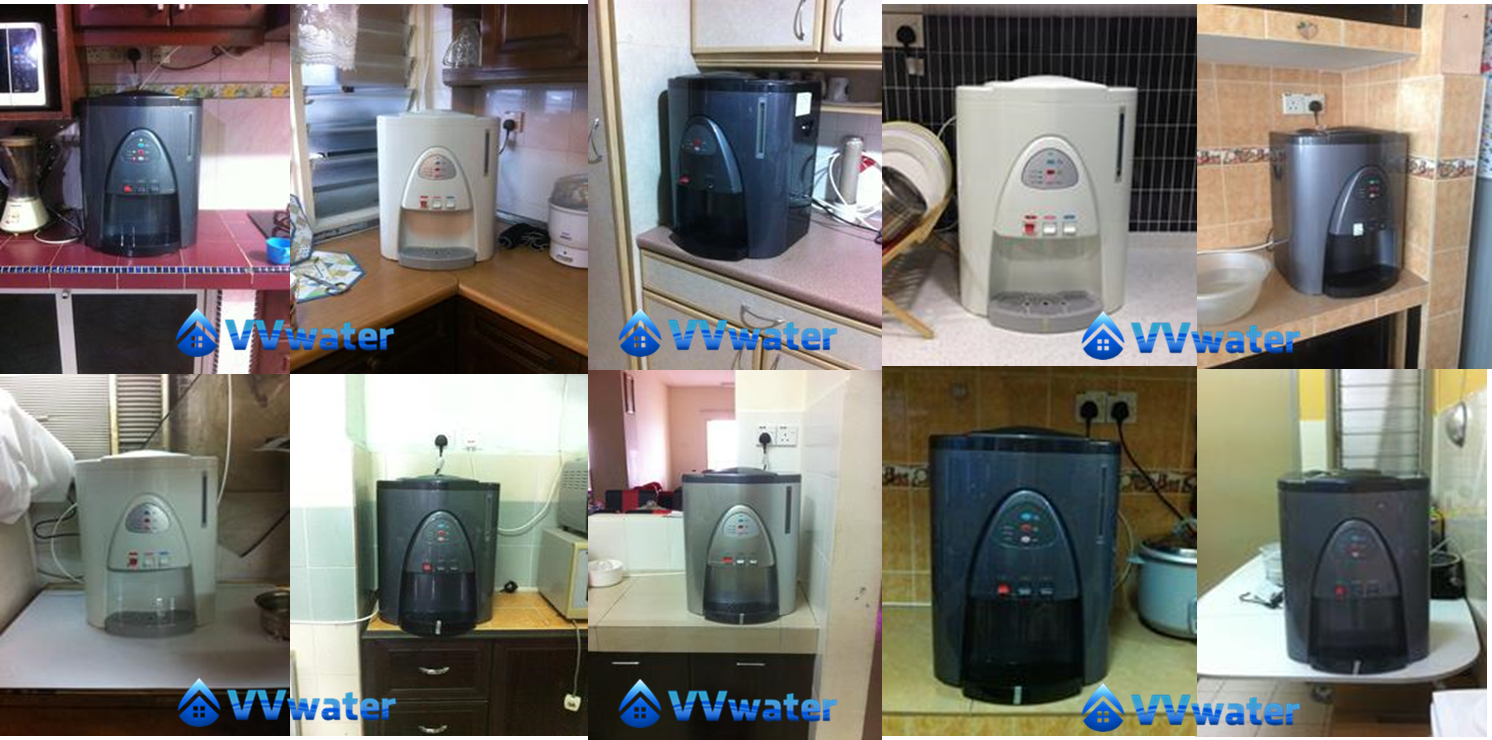 Available Date : 2/12/2016