C1-2 Stainless Steel Double Water Filter + Supercarb
RM 780.00
RM 650.00
---
Quality water for your every kitchen need. Drinking, Rinsing, Cooking. Simple Water Purifiers & Filters. The perfect solution for any household, it is quick and easy to install and use
Weight :
3.20 Kilogram
Ship In :
3-5 working days
Warranty :
1 Years
Free Delivery
Free Installation (Klang Valley)
Questions? We can help
+6016 343 1031
Or Whatsapp us
MON–FRI: 8AM–6PM UTC+08:00
SAT: 9AM–5PM UTC+08:00
---
The Double water filter system is one of the world's best designs featuring an Doulton SuperCarb ceramic filter candle and CTO carbon block filter. Using the advanced United Kingdom's technology, it reduces and removes cryptosporidium, chlorine, cysts, micro-organisms and toxic heavy metals such as lead, cadmium, organic arsenic, asbestos.
It can neutralize plain tap water acid in your bloodstream, boost your metabolism and help your body absorb nutrients more effectively. Alkaline water can help prevent diseases and slow the aging process.
Technical Details
The Double Filter System comes complete with a SuperCarb Ceramic Filter Candle, CTO carbon block filter and features durable stainless steel housing. No plumbing required! Connects to the faucet with an easily attachable divertor valve(included). That means no permanent modifications to your kitchen or bathroom sink necessary!
99.99% Cyst Reduction (Giardia & Cryptosporidium)
97% Chlorine Reduction
Class I Particlulate Reduction (dirt, sand,)
1000 Gallon Filter Capacity
5 GPM Flow Rate
Water Temperature: 5~38 °C (41~100°F)
Water Pressure: 0.1~0.4Mpa
Filtration Accuracy: 0.01~0.1um
The above claims are based on usage with a SuperCarb ceramic cartridge and CTO carbon block filter. This filter should be changed every year or 1000 gallons.
The water filter system comes complete with an SuperCarb ceramic filter candle, CTO Carbon block filter and features durable stainless steel housing.
Inhibits bacteria growth with self-sterilizing silver locked within the ceramic structure. Remove major contaminants to below EPA minimum level.
You can take out the filter candle to wash and brush every two months for better performance and long term use. The filter candle should be changed every year or every 1000 gallons (substitute filter candle available).
The CTO Carbon block filter should be change every year or every 1000 gallons .
Our Guarantee: The water filter cartridge uses the world's most advanced technology. We insist in providing you with the most effective, healthy, great-tasting drinking water at the most affordable price!
With Total 2 Filter : Doulton ceramic standard & Nikom CTO carbon block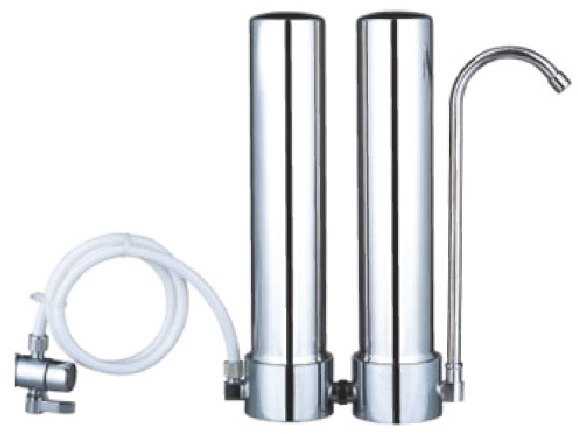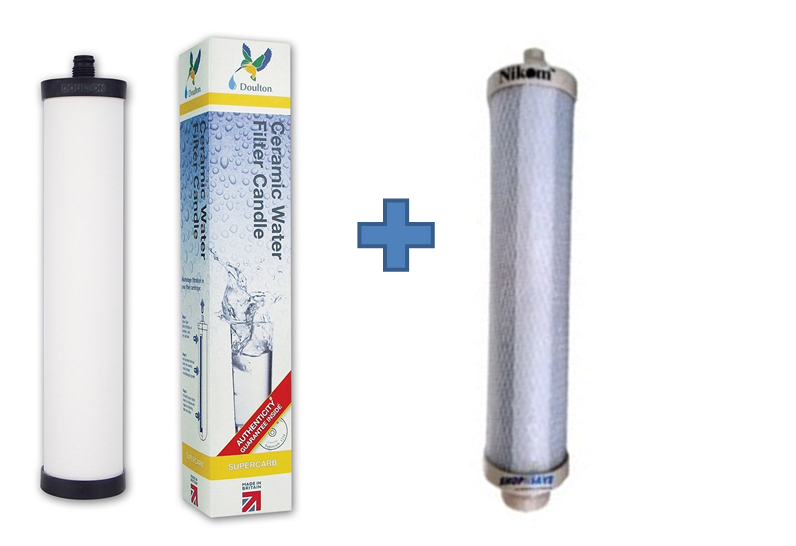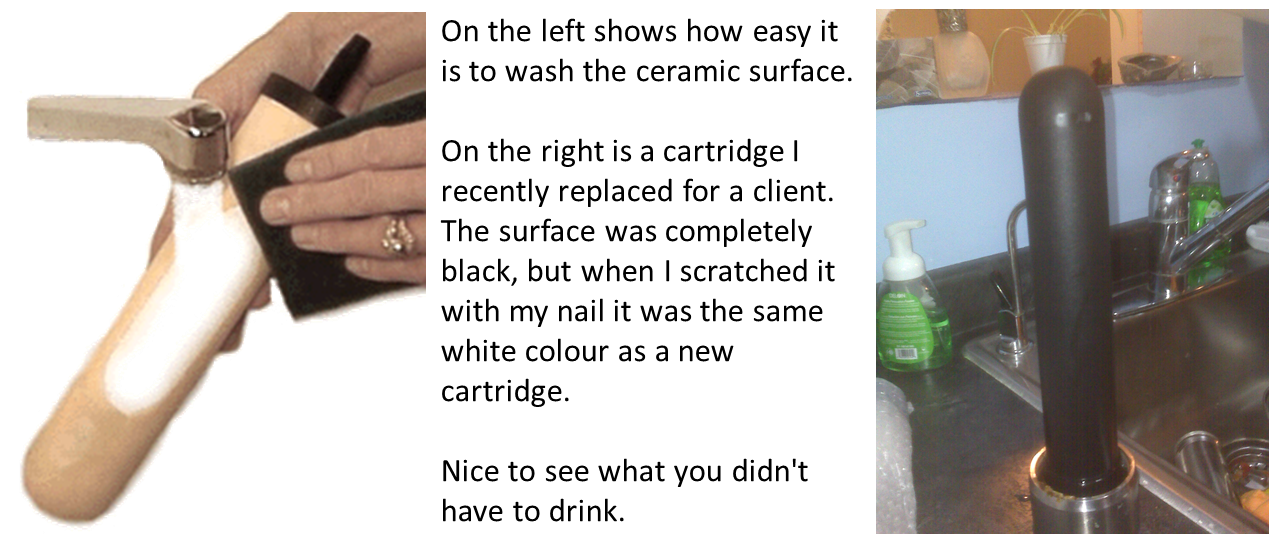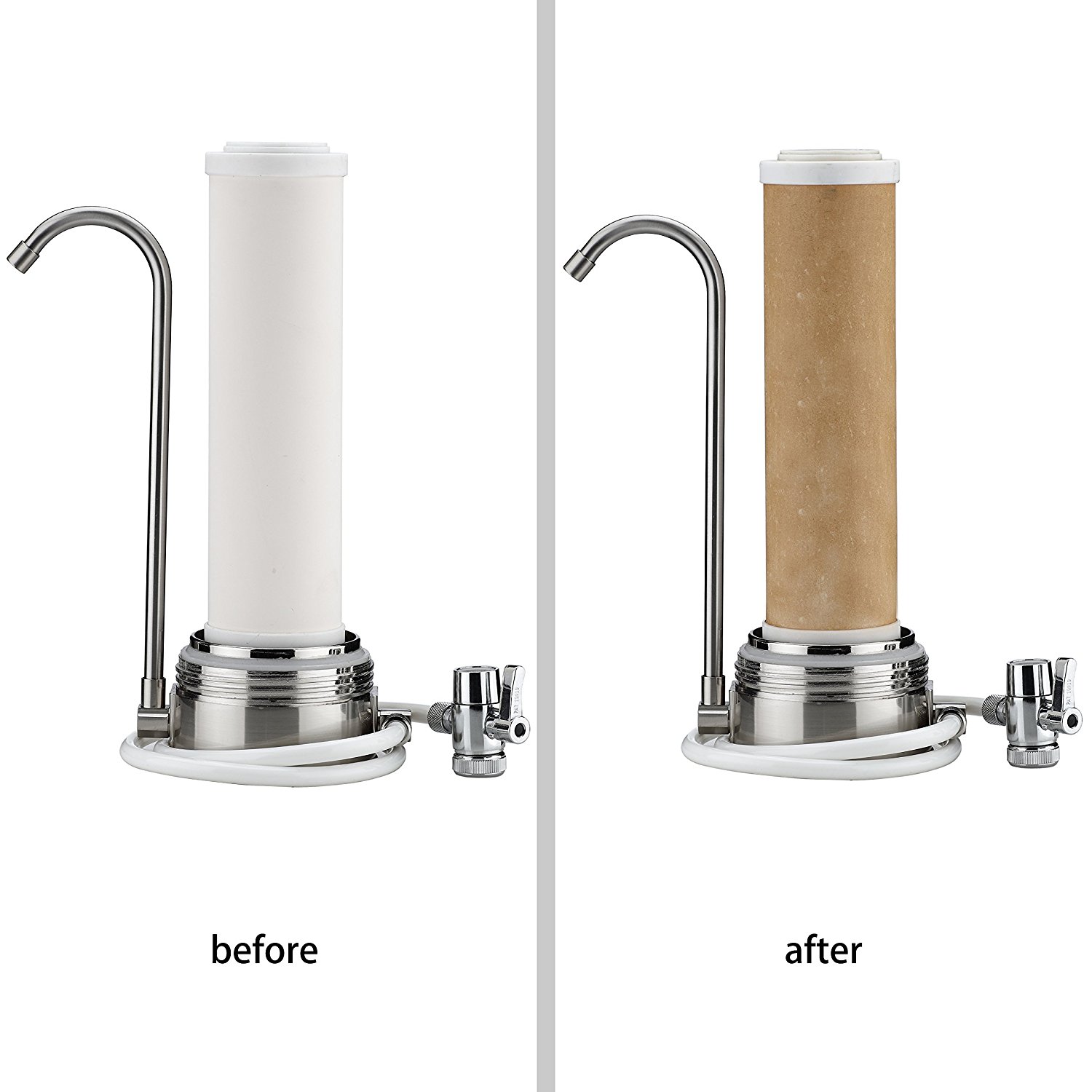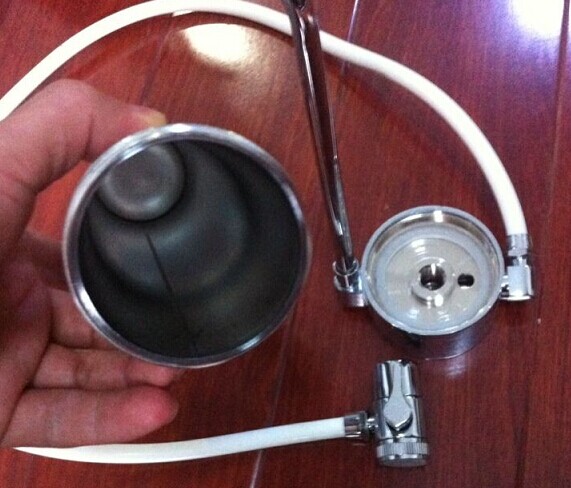 Available Date : 22/11/2016