BTM-400N Korea 5 Plates Alkaline Water Ionizer
RM 4,999.00
RM 3,399.00
---
Brand:
Korea
The Btm water ionizer with its 5 electrolytic plates is durable and offers a great range of alkaline and acidic ionized water: alkaline pH 8.5-10, and acidic pH 5.5-4
Dimensions ( L x W x H ) :
140 Millimeter x 320 Millimeter x 340 Millimeter
Ship In :
3-7 working days
Warranty :
1 Years
Free Delivery
Free Installation (Klang Valley)
Questions? We can help
+6016 343 1031
Or Whatsapp us
MON–FRI: 8AM–6PM UTC+08:00
SAT: 9AM–5PM UTC+08:00
---
Alkaline Water ionizer BTM-400N 5 Plates by BionTech of Korea.
Double Filtering Ionizer, very economical water ionizer that offers complete
filtration and ionization system, able to produce the best ORP (oxidation-reduction potential) system
Automatic Adjustment to Optimum pH
Installation of main Body Sing-Type ON/OFF Ceramic Valve
Artifical Intelligence Sensor System
Water Supply Adjustment Valve
More than -500mV of Maximum Reduction Power
Subdivision of pH Steps Into 8 Steps
Advanced Silver-Nano Special Filter
Filter Usage & Replacement Period Display
Automatic Self-Cleaning & Self-Drainage Functions
One-Touch Selection Method
QUICK OVERVIEW
Model

BTM-400N (5-Plates)

Type

Counter-top

Direct Link to Tap Water

No. of Electrodes

5 Platinum coated Titanium plates

Intelligence

Automatic adjustment for optimum pH

Artificial Intelligence Sensor System

Protection Devices

2 Built-in Temp. Sensors (Auto Reset)

ORP

More than - 500mV of Maximum Reduction Power

Generating Capacity

1.5l/min at 2.0 kgf/cm2 (Alkaline & Acidic Water)

Rated Power

AC220v 50~60Hz

Water Pressure

0.7 ~ 6.0 kgf/cm2

Size/Dimensions

L: 140mm x W: 320mm x H: 340mm

Weight

About 6.5 kg

Electrolytic Cleaning

Auto Washing (Time About 30 sec., Amount Of Supplied Water About 0.8ℓ)

Filtration

Double Filtering System

Filter Media

Nonwoven, P.P. Filter, GAC, Silver-Added

Active Carbon, Calcium Sulfite, Block Carbon

UF Membrane Filter (Optional)

Tips
Toxins are the number one cause of aging. They are often a result of poor diet, pollution and stress. Toxins can build up in our body causing cell damage that leads to premature aging. The best way to fight toxins and detoxify of human body is with antioxidants. Improve health, supercharge immune system and fight the aging process as easy as drinking alkaline water.
In general. drinking Alkaline Ionized Water on a regular basis will help reduces the acidic nature of urine and subsequently dissolve the Kidney Stone.

"A life of health and happiness for everyone.
Drink alkaline water and enjoy a healthy life!
Alkaline antioxidant water , vital for good health."

For more info, you can visit Biontech official site: http://bion-tech.com/en/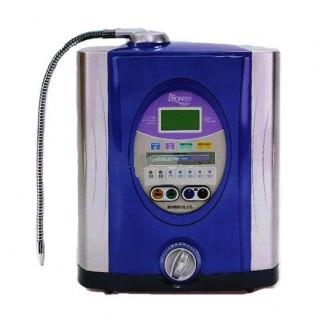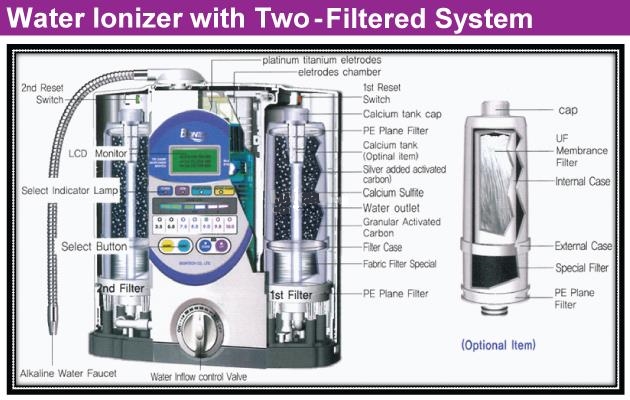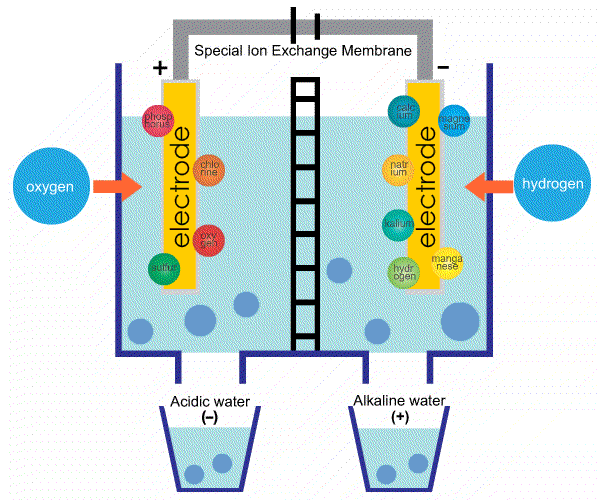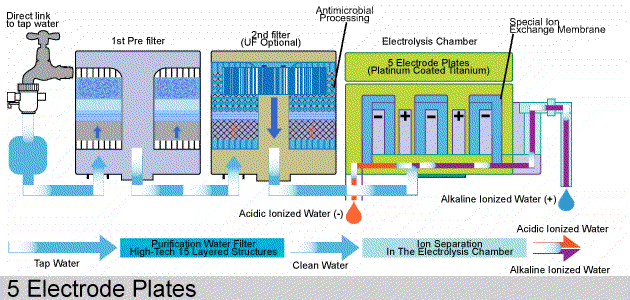 Available Date : 17/11/2016