AP-EASY Italy Single Water Filter
RM 198.00
RM 158.00
---
Brand:
Italy
This is Self-Cleaning Filters is perfect for Homes, Apartments, Farms, Cottages, RVS, Pre Reverse Osmosis Filtration, Wells, Restaurants, Swimming Pools, Spas & Aquariums. Suitable for Municipal and Well Water Applications.
Ship In :
3-5 working days
Free Delivery
Questions? We can help
+6016 343 1031
Or Whatsapp us
MON–FRI: 8AM–6PM UTC+08:00
SAT: 9AM–5PM UTC+08:00
---
Simple and easy protection filter to remove suspended particles, sand and metal particles.
Manufactured with polypropylene head equipped with brass Inlet-Outlet inserts, transparent SAN bowl, brass drain valve. The filter is supplied complete with nylon filtering element. Easy and quick cartridge washing operation. It's the ideal for point-of-entry domestic installations.
Features
| | |
| --- | --- |
| AP-Easy | Made In Italy |
| In/Outlet | 1/2" |
| Head | PP with brass insert |
| Sump | Transparent SAN |
| O-ring | NBR |
| Cartridge | RLA-AP |
| Micron | 80 |
| Max Working pressure | 8 bar max |
| Min Working Pressure | 1.5 bar max |
| Burst Pressure | 32 bar max |
| Min Working Temperature | 5°C |
| Max Working Temperature | 40°C |
| Life test | 200,000 cycles from 0-10 bar |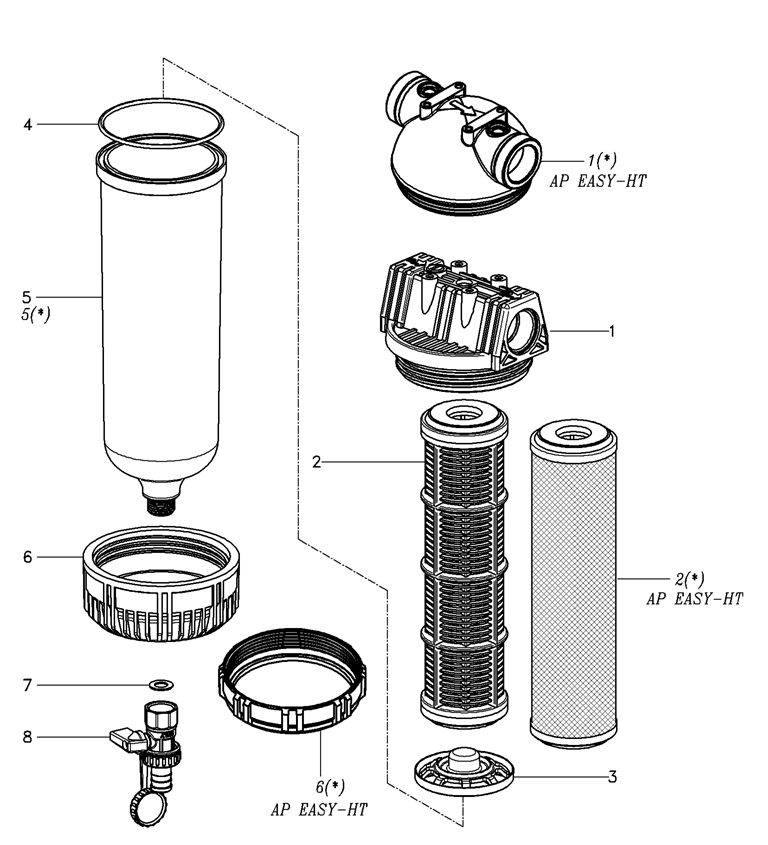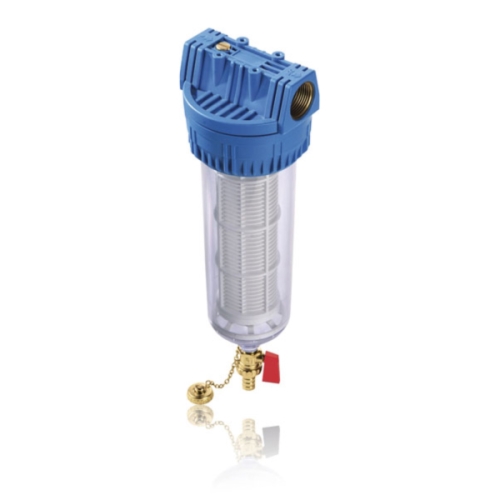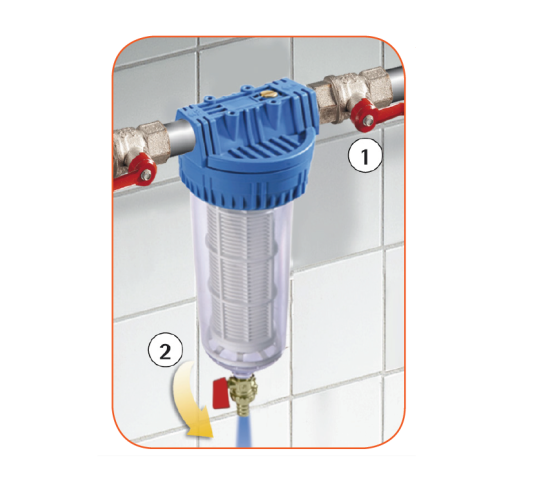 Available Date : 21/11/2016