10" DP MONO-TS Italy Atlas filtri Mono Single Water Filter
RM 198.00
RM 148.00
---
Brand:
Italy
Italian brand "Atlas Filtri" Filter Case is compatible with all kinds of 10" cartridges. Recommendation to Landed Houses, Office, Condominium, Apartment, Shop lot, Restaurant. Whole House Water System
Ship In :
3-5 working days
Free Delivery
Questions? We can help
+6016 343 1031
Or Whatsapp us
MON–FRI: 8AM–6PM UTC+08:00
SAT: 9AM–5PM UTC+08:00
---
DP PLUS is a range of housings for cartridge height at 10" designed to withstand the most severe testing methods (NSF/ANSI) for pressure and stress resistance. The housings fit to both standard SX (DOE) cartridges and to BX cartridges with 45 mm double o-ring collar.
Exclusive Mono, Duo and Trio patented and registered models are manufactured with the finest and most advanced materials under constant focus on innovative processing technologies and ceaseless modernization to ensure the absolute quality of our products.
DP housings are certified under the most stringent certification procedures and standards: DM 25 (Italy), ACS (France), EAC (Russia), NSF/ANSI (USA).
With IN/OUT configurations from 1/4" to 1", with BSP or NPT plastic threads, DP housings are suitable for every Point-of-Use (POU) and Point-of-Entry (POE) application, as single- or multi-stage on-line filters, under-sink filters, Reverse Osmosis pre-filtration units. A wide range of combination with clear and opaque bowls and colored heads makes it possible to respond to every custom requirement upon minimum quantity.
Every housing is provided with FilterFit Plus, the centering device which holds cartridges perfectly standing into the housing.
A full set of accessories is available on demand to complete the housings kit: wall brackets for Mono, Duo and Trio models, opening spanner, standing bases and brass or plastic nipples with o-ring.
Made In Italy
1st stage water filtration
Clear housing made of food grade material
Polyproylene Filter
¾ " inche inlet & outlet thread.
Sustain high water pressure
Suggestion Installations
1. Cold Water Line.
2. Drinking Water Line.
3. After Pressure tank (Private Well)
4. After Water Meter (Municipal)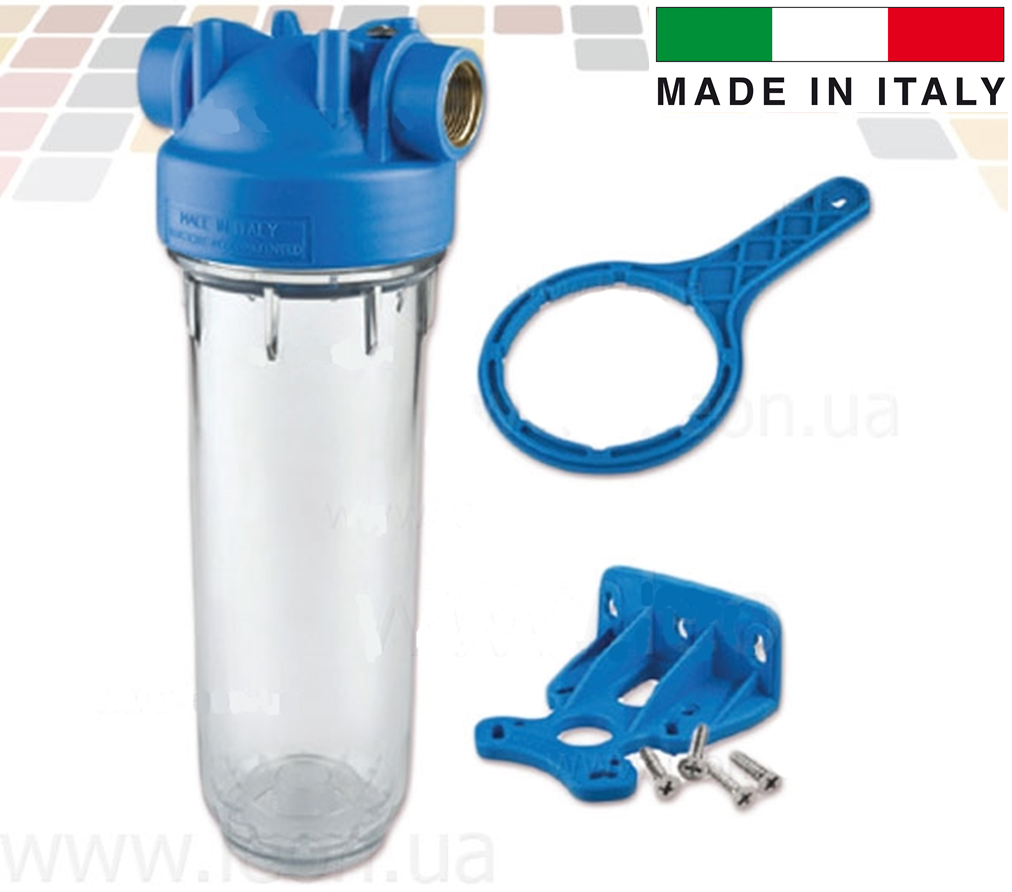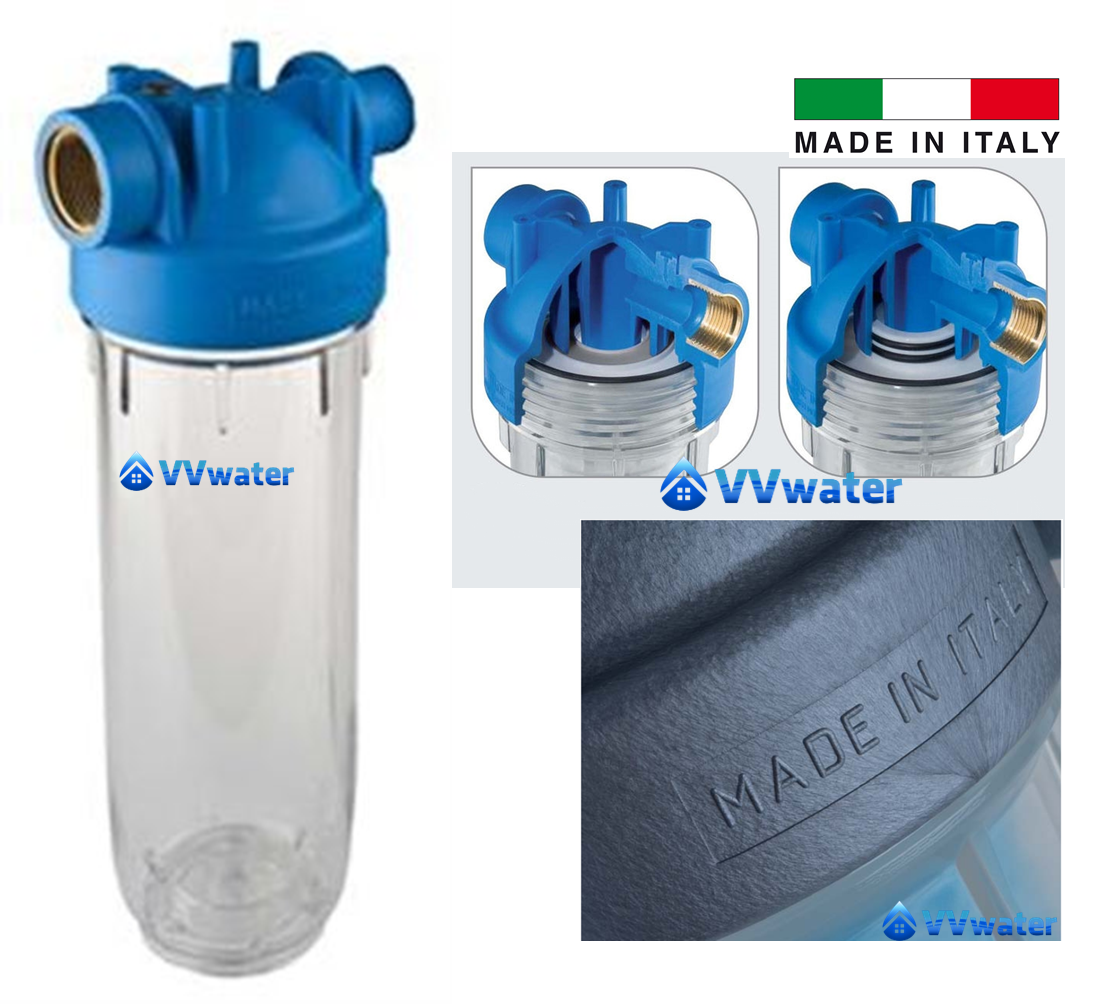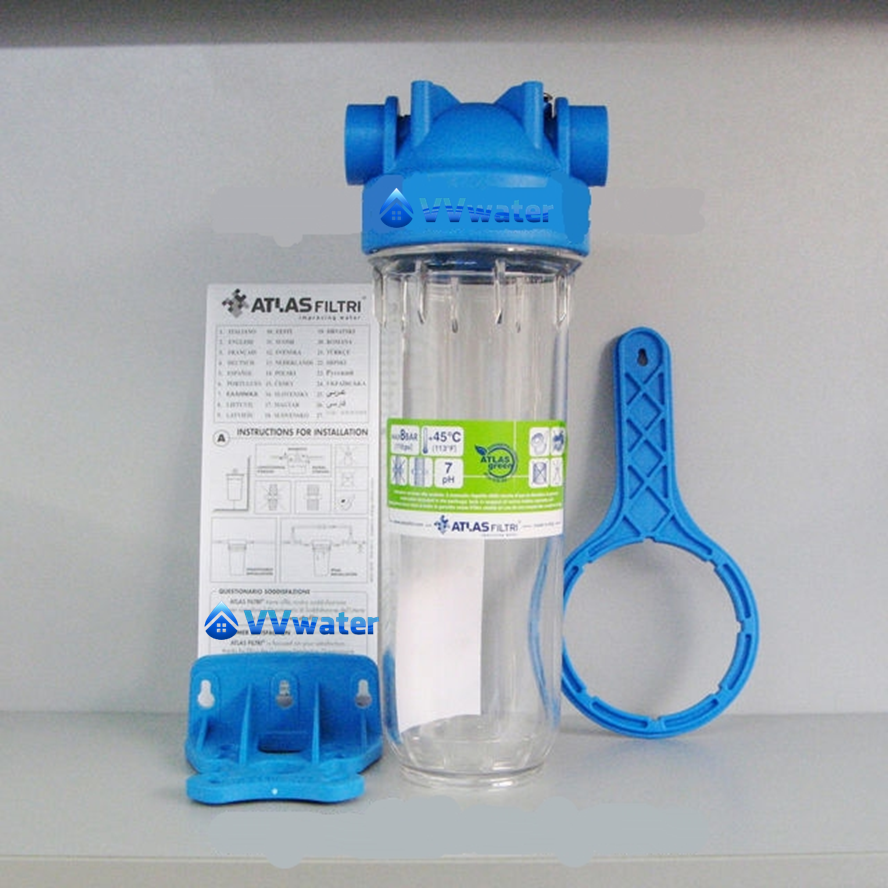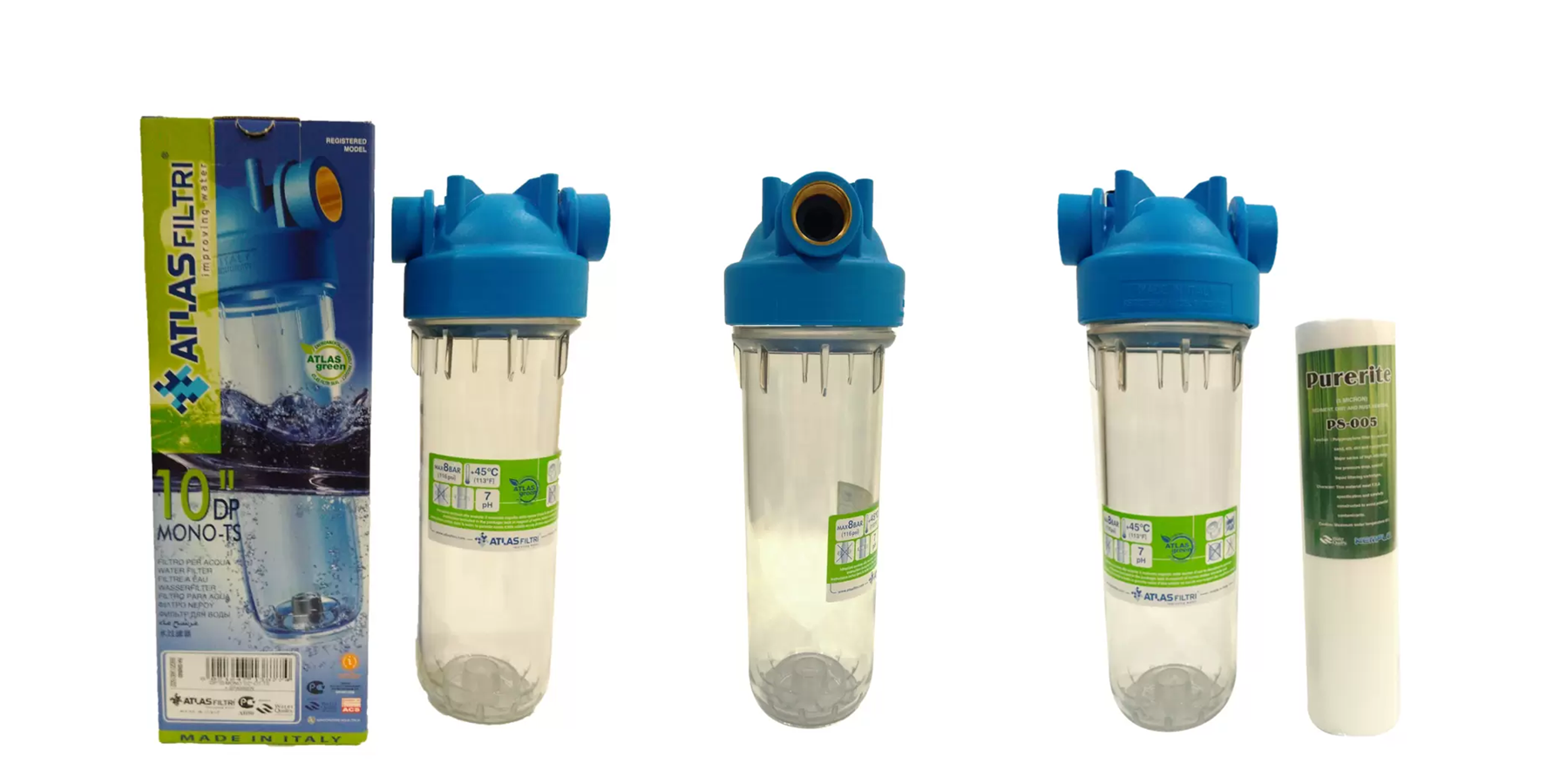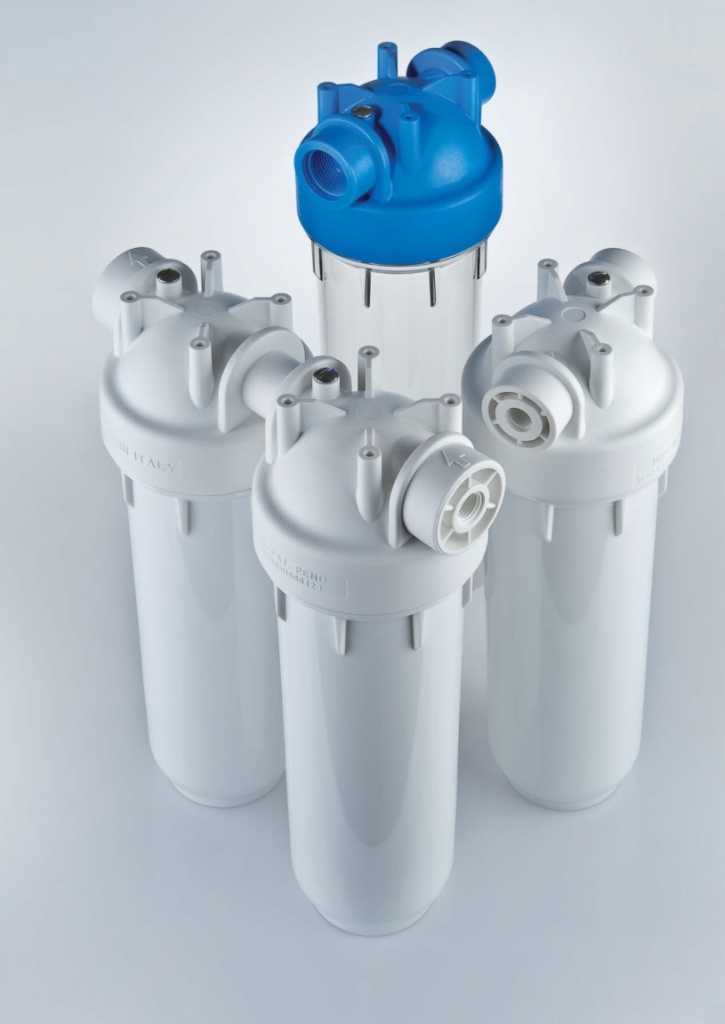 Available Date : 16/12/2016