10" Doulton Ultracarb Ceramic Water Filter
RM 256.00
RM 125.00
---
Brand:
Doulton naturally
100% Genuine,Made in England
2 Layer Filtration
Built-in Carbon Block
Removes Chlorine
Removes Chemical
Sediment Reduction
Prevention Bacteria and Parasites
Free Shipping
Ship In :
3-5 working days
Free Delivery
Questions? We can help
+6016 343 1031
Or Whatsapp us
MON–FRI: 8AM–6PM UTC+08:00
SAT: 9AM–5PM UTC+08:00
---

The Ultracarb is a four stage ceramic cartridge that combines the efficient filtration properties of ceramic with the enhanced water treatment properties of activated carbon.

Its properties are the same as the Supercarb except that it offers better heavy metal reduction, meaning it can help reduce iron, lead, etc.

It is fully compatible with the Carron Phoenix Tri-Pure systems, including the Crystal.

Stage 1
Doulton Supercarb Ceramic which provides genuine sub-micron filtration, reducing bacteria, cysts and turbidity.

Stage 2
The incorporation of silver locked within the ceramic structure gives enhanced bacteriostatic and self-sterilizing properties.

Stage 3
An inner core of activated carbon block removes chlorine and organic compounds.

Stage 4
Ion exchange resin reduces lead and other heavy metals.


These cartridges are manufactured by Doulton who have been making ceramic based cartridges since 1827. They are WQA, EPA and NSF approved, which are the most rigorous tests you find in the water treatment business and are sold in 150 countries worldwide.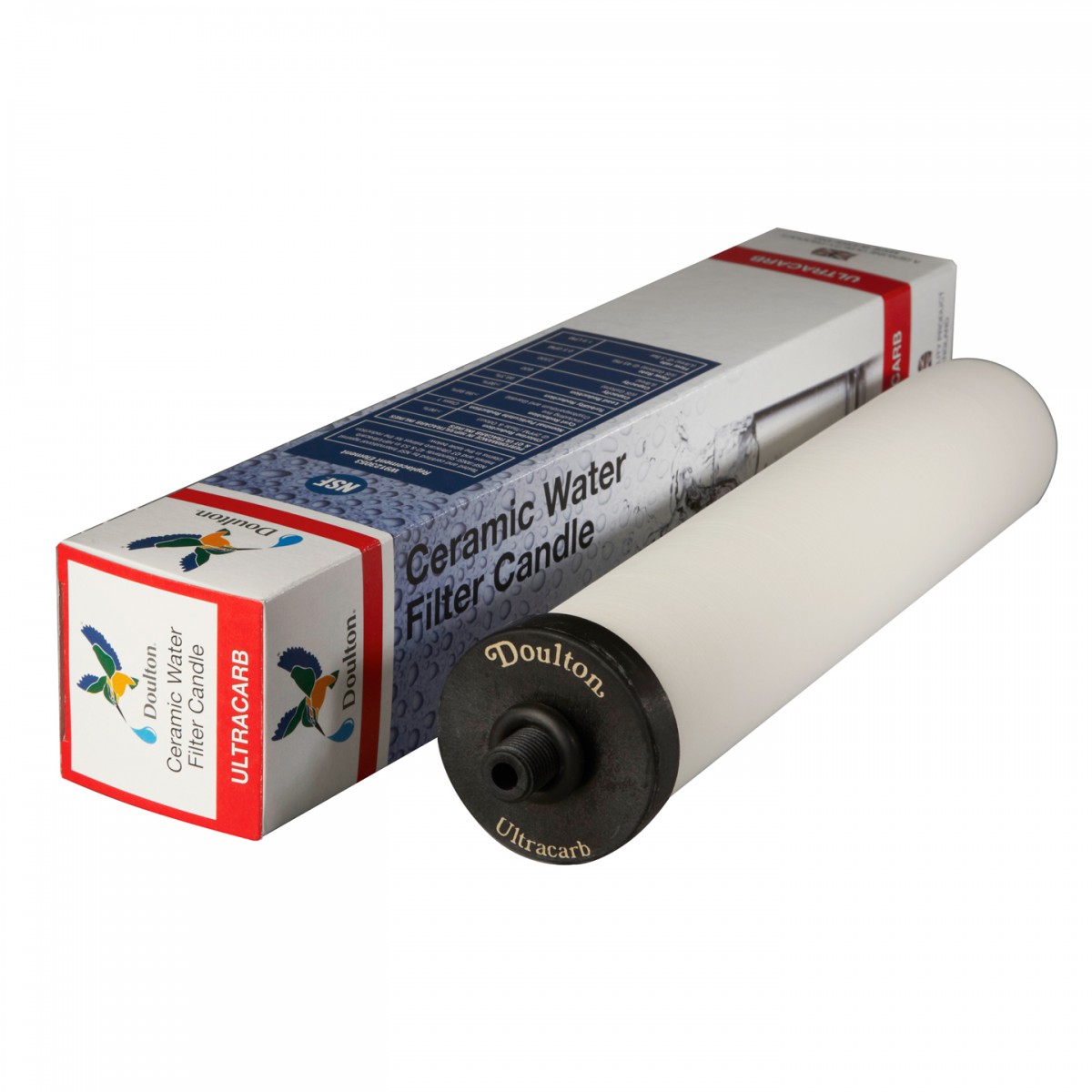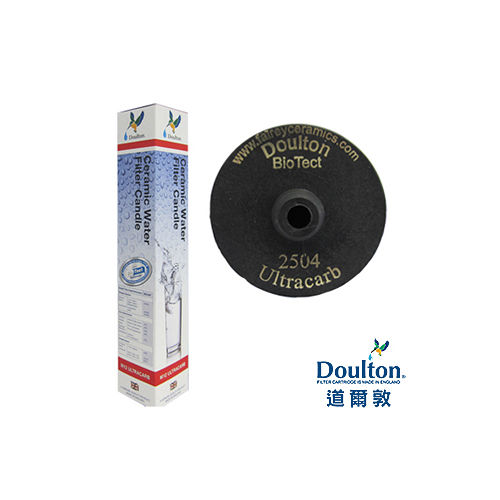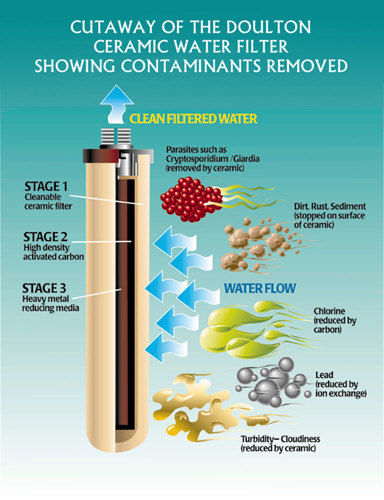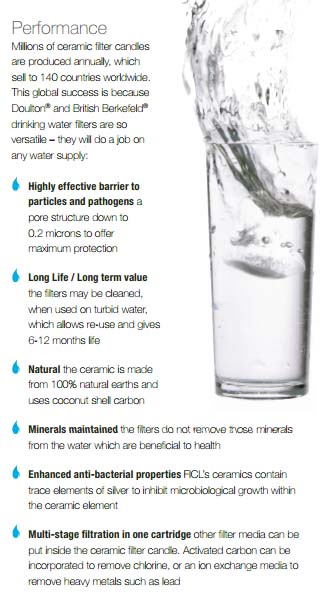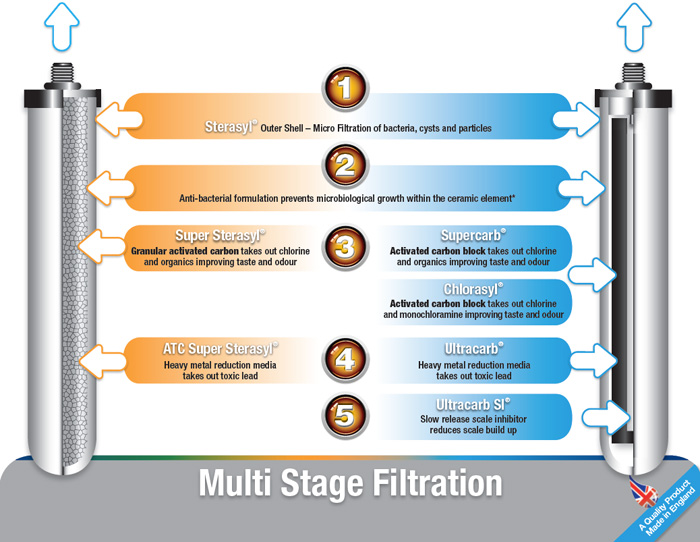 Ceramic candle suitable for below water system :


Available Date : 28/11/2016