SOPF25-55 Micro Filtron Stainless Steel Outdoor Water Filter
RM 2,499.00
RM 1,880.00
---
Recommendation to Landed Houses, Office, Condominium, Shop lot, Restaurant, Hotel, School, Mosque, Laboratory, Hospital, Commercial & Industries. Whole House Backwash Water System

Ship In :
3-7 working days
Warranty :
10 years on casing
Free Delivery
Free Installation (Klang Valley)
Questions? We can help
+6016 343 1031
Or Whatsapp us
MON–FRI: 8AM–6PM UTC+08:00
SAT: 9AM–5PM UTC+08:00
---

Filtron Master Filter is a breakthrough outdoor filtration system that adopts the revolutionary Filtron™ technology, which filters contaminants up to 10 times finer than a strand of human hair. Consumers can therefore enjoy the cleanest, safest water in their homes.

Filtron Master Filter uses multi-layered Filtron™ a high-density fibre that can filter matter as small as 2 microns, which is 10 times finer than a strand of human hair. Impurities within the system can also be flushed out using the backwash feature ensuring that there is no bacterial growth within the filter.

Filtron Master Filter is able to maintain its superb filtration functions because of its unique backwash function. Contaminants are easily untangled from Filtron™- the high-density fibres and washed away thoroughly, thus leaving the filter less susceptible to contamination.


Product: Filtron Master Filter
Filter sediments: 10x finer than human hair
Size: Height 30" | Width 14"


Filtron Master Filter - 19.8 times cleaner than conventional filters!


Below are reasons why your family need Filtron Master Filter:

Improves complexion and reduces occurrences of skin allergies!

Improve the condition of hair and reduces hair loss problems!

Improves gum health and oral hygiene!

Reduces acne, pimples, blackheads, white heads and other skin problems!

Cleans fabrics more effectively; no more stains!

Makes plants healthier and more abundant!
A Reasons To Own
- 10 times cleaner than sand outdoor filter
- 5 micron filtration (Micro Filtron)
- 304 food quality stainless steel casing
- Classic design
- Technology of Japan
- 30" Height & 14" width only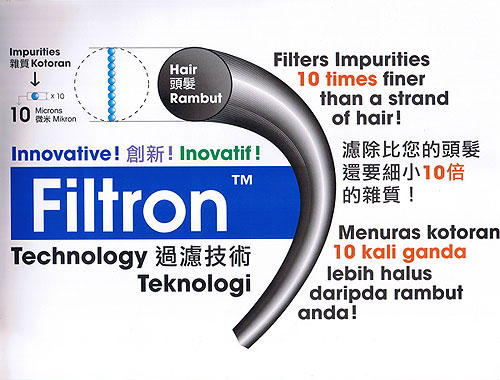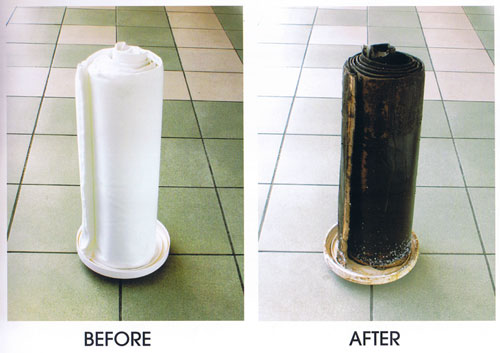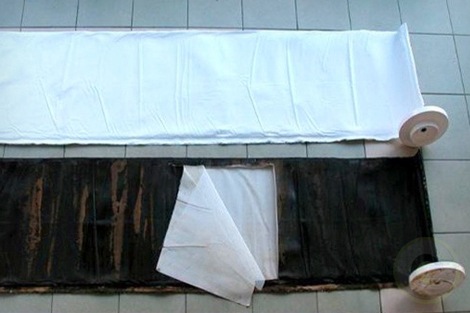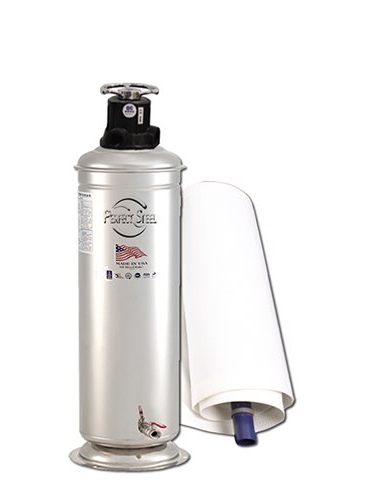 Available Date : 17/10/2016