SLNB-K01 10" Portable Stainless Steel Superthin Filter
RM 380.00
RM 280.00
---
Simple Kitchen Water Filter System. To be installed in kitchen and attached to the water tap. Single stage water filtration system.
Ship In :
3-5 working days
Free Delivery
Questions? We can help
+6016 343 1031
Or Whatsapp us
MON–FRI: 8AM–6PM UTC+08:00
SAT: 9AM–5PM UTC+08:00
---
304 stainless steel construction for best chemical compatibility and corrosion resistance
With ceramic cartridge
Low pressure drops,high filtration efficiency
Polished external housing
Easy access for housing cleaning,no tool needed
Heavy duty
Lid o-ring sealing between cover and housing,preventing Liquid leakage
It can be applicable to filtrate cold water with high pressure proof
The Ceramic Filter being a Micro-Filter enables to block and remove invisible floating substances or foreign substances of minute particles through very minute pore of 0.2-0.5 micron.
Ceramic Candle
Specially designed for royal use in England, this England-made filter with 0.2~0.5 micron hole diameter can efficiently filter out any matter with the diameter lager than its hole diameter including bacteria, silt, suspension in water, cystobacter, pathogen, and virus
Removing rust stains, fine earth powder, sediments, other solid foreign substances etc

Since Ceramic Filter water through its surface, its color gets brown and dirty gradually if being used for some days. When it becomes too discolored, wiping with a scrubber, a sponge or rough clothes can remove dirts as it is somewhat worn away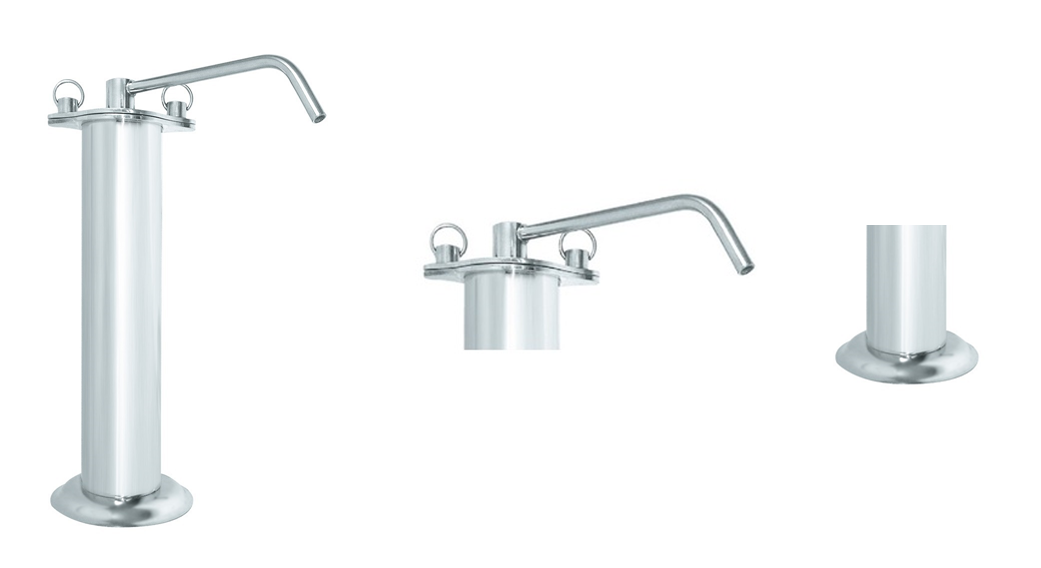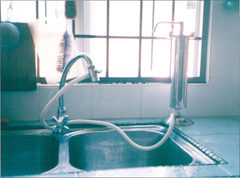 Suitable for below water filter: Doulton Ceramic (optional)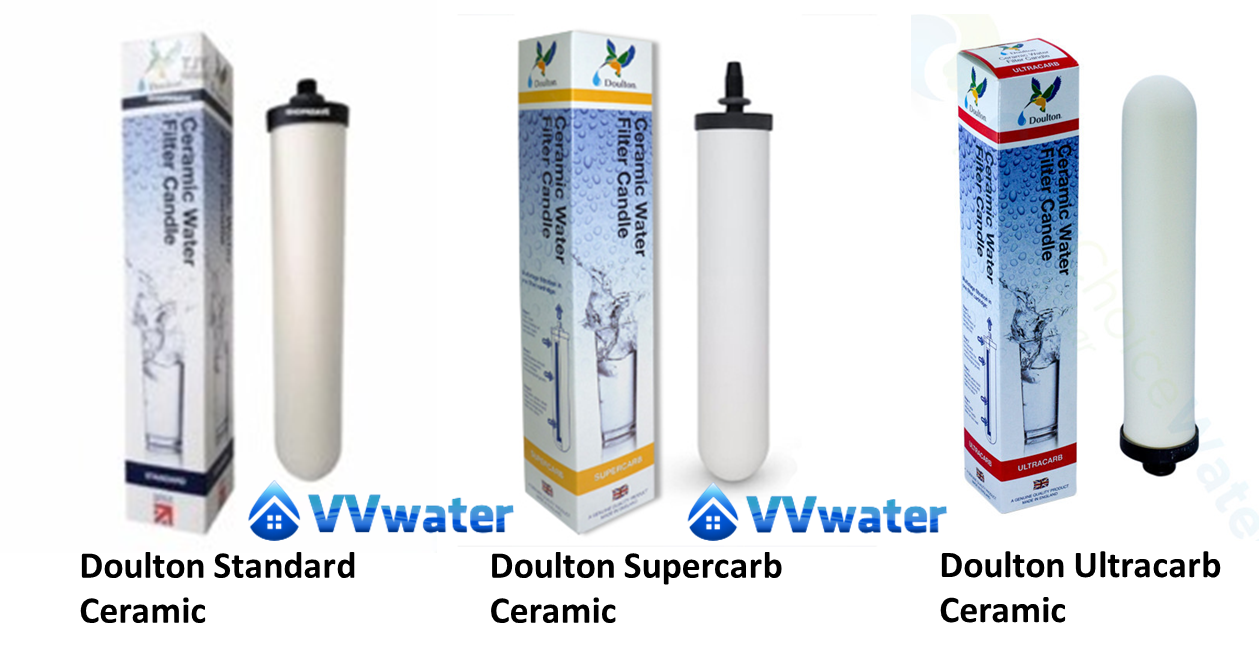 Available Date : 23/11/2016