C1-3 Stainless Steel Triple Water Filter + Supercarb
RM 780.00
RM 699.00
---
Quality water for your every kitchen need. Drinking, Rinsing, Cooking. Simple Water Purifiers & Filters. The perfect solution for any household, it is quick and easy to install and use
Weight :
4.50 Kilogram
Ship In :
3-5 working days
Warranty :
1 Years
Free Delivery
Free Installation (Klang Valley)
Questions? We can help
+6016 343 1031
Or Whatsapp us
MON–FRI: 8AM–6PM UTC+08:00
SAT: 9AM–5PM UTC+08:00
---
The Triple water filter system comes complete with an SuperCarb ceramic filter candle, two CTO carbon block filter and features durable stainless steel housing.
Inhibits bacteria growth with self-sterilizing silver locked within the ceramic structure. Remove major contaminants to below EPA minimum level.
You can take out the filter candle to wash and brush every two months for better performance and long term use. The filter candle should be changed every year or every 1000 gallons (substitute filter candle available).
The second CTO carbon block filter should be changed every year or every 1000 gallons, the third CTO carbon block filter should be changed every 2 year or every 2000 gallons
The water filter cartridge uses the world's most advanced technology. We insist in providing you with the most effective, healthy, great-tasting drinking water at the most affordable price!
Feature
Surgical steel housing (zero metal oxides entering the water)
Three stage Doulton made ceramic cartridge -Doulton supercarb
Full Spectrum' cartridge is washable
Purifies to 0.2 microns
Keeps the water alkaline and pH neutral
Allows the free flow of calcium and natural minerals
It meets NSF (National Sanitation Foundation) standards 42 and 53
Traps 100% of e.coli, Cryptosporidium Parvum and Giardia Lambia Cysts
Bacteria and other micro organisms die on the silver impregnated surface
Removes lead and heavy metals
Removes toxic chemicals efficiently and 100% naturally
Ceramic pre filters the water to protect the carbon block from clogging
Easy to maintain (no tools required)
Flow rate indicates when it's time to clean or replace the cartridge
Automatic shut-off point when cartridge is expired
The only ceramic element in the world to meet the stringent NSF antimony
Can go on or under the counter
Very compact (takes only 3 inches of counter space. 10", 15" or 20" tall)
No chance of leaking or the housing bursting under pressure
Technical Details
The pH7 Acme Home Premium UltraCarb Ceramic Counter Top Filter System comes complete with a Ultra Carb Ceramic Filter Candle and features durable stainless steel housing. No plumbing required! Connects to the faucet with an easily attachable divertor valve(included). That means no permanent modifications to your kitchen or bathroom sink necessary
Specifications
• 99.99% Cyst Reduction (Giardia & Cryptosporidium)
• 97% Chlorine Reduction
• Class I Particlulate Reduction (dirt, sand,)
• 1000 Gallon Filter Capacity
• 5 GPM Flow Rate
• Water Temperature: 5~38 °C (41~100°F)
• Water Pressure: 0.1~0.4Mpa
• Filtration Accuracy: 0.01~0.1um
The above claims are based on usage with a Doulton supercarb ceramic cartridge. This filter should be changed every year or 1000 gallons.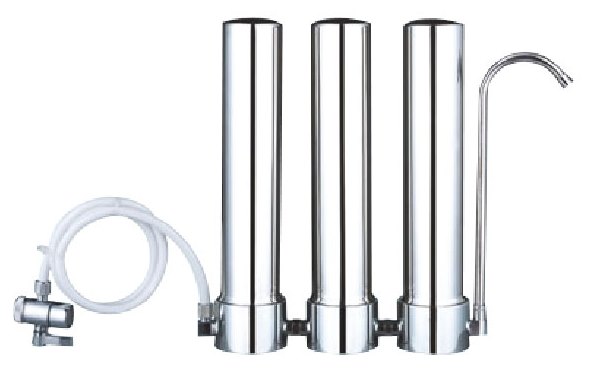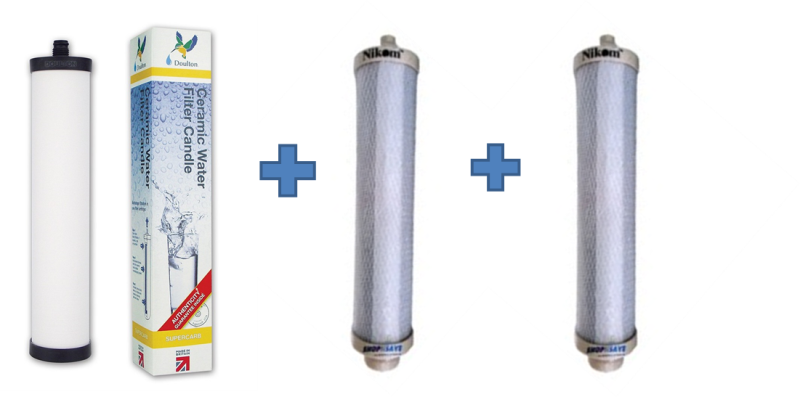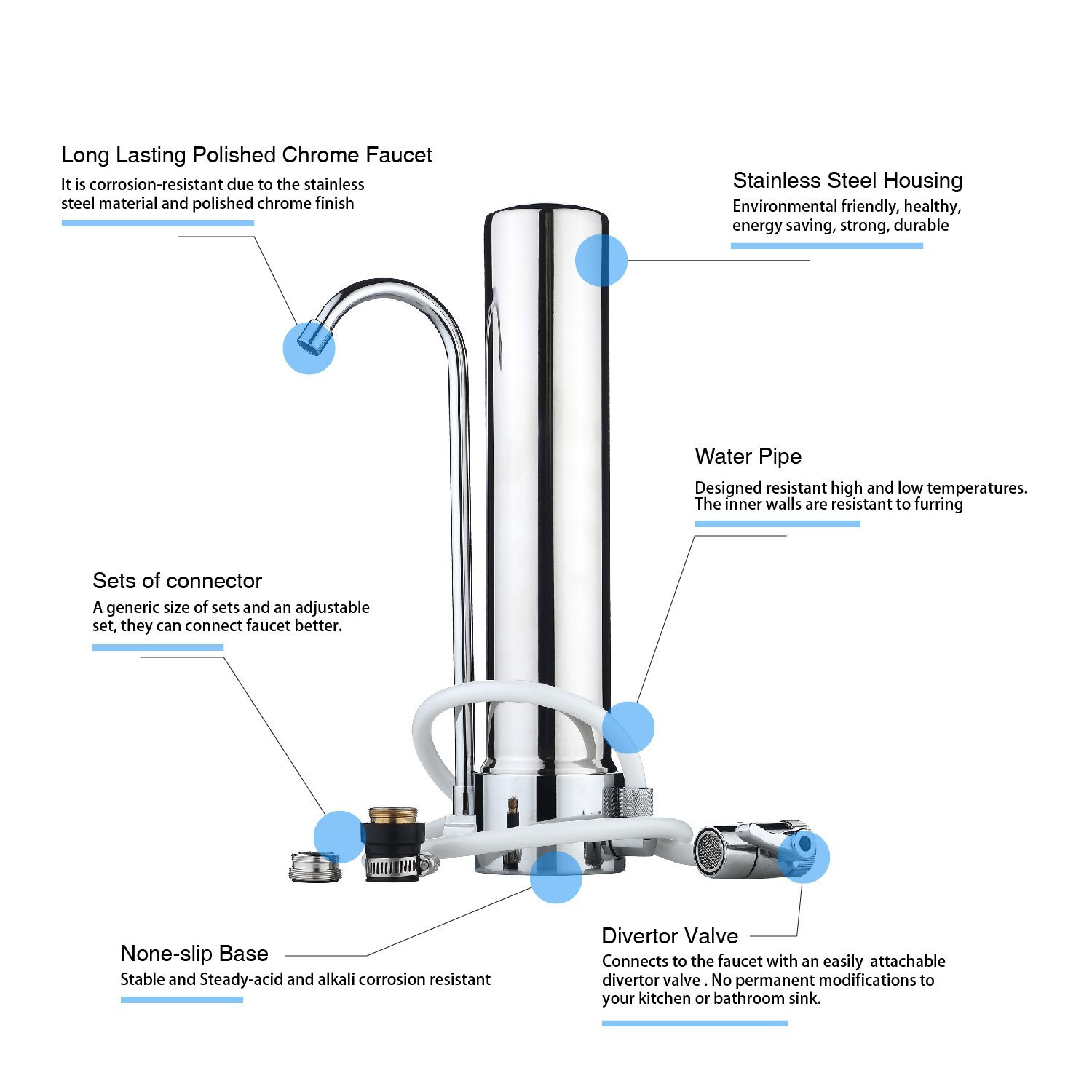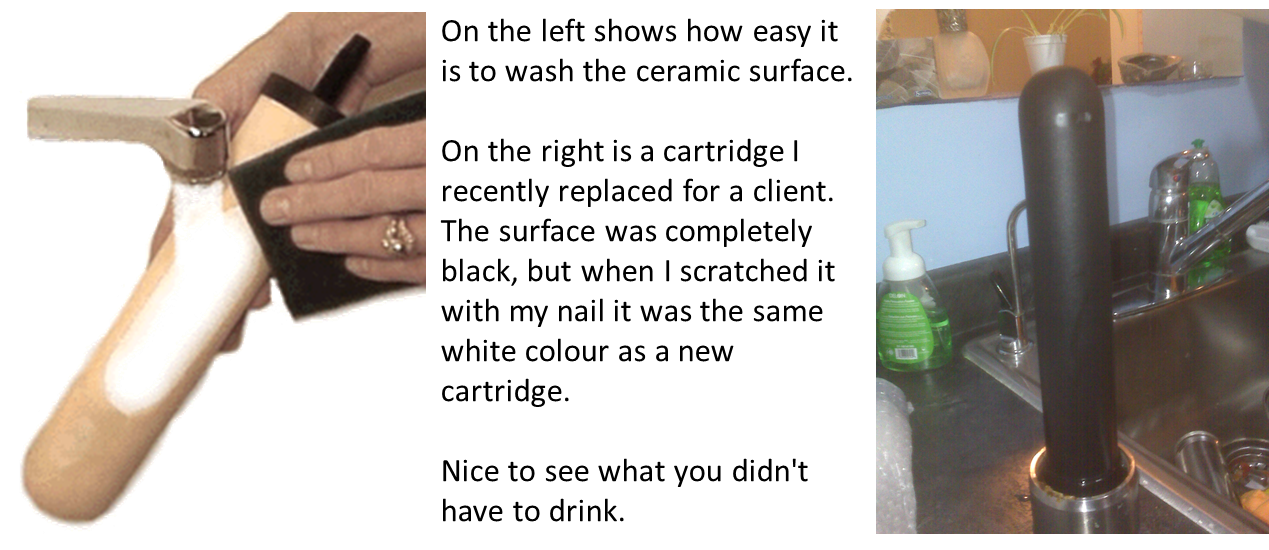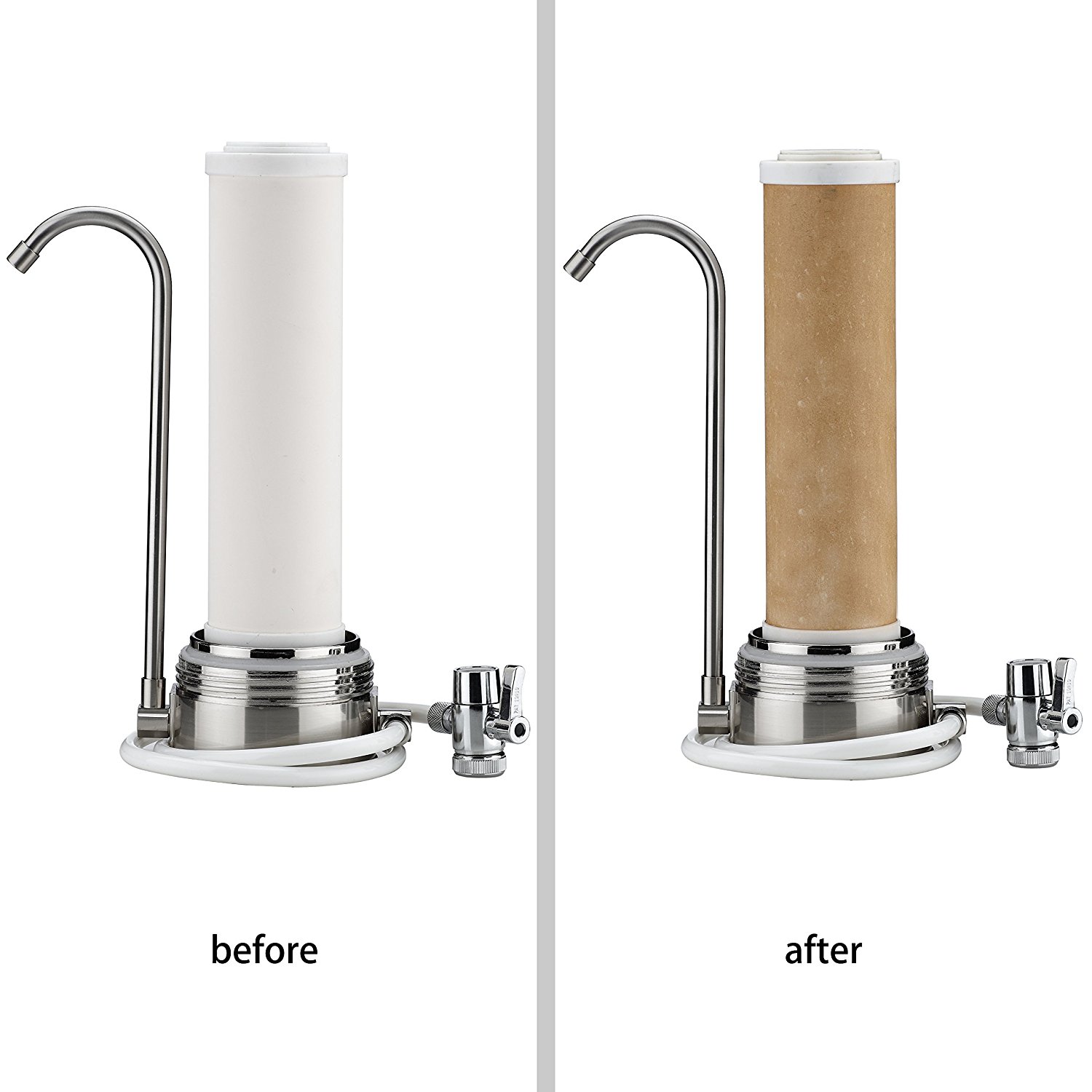 Available Date : 22/11/2016