Black Horse Fiber Glass Outdoor Water Filter 09"42"
RM 980.00
RM 699.00
---
Brand:
USA
Recommendation to Landed Houses, Office, Condominium, Shop lot, Restaurant, Hotel, School, Mosque, Laboratory, Hospital, Commercial & Industries. Whole House Backwash Water System


Ship In :
3-5 working days
Warranty :
10 years
Free Delivery
Free Installation (Klang Valley)
Questions? We can help
+6016 343 1031
Or Whatsapp us
MON–FRI: 8AM–6PM UTC+08:00
SAT: 9AM–5PM UTC+08:00
---
Reinforced composite construction makes this tank one-third the weight of stell tanks and comparable in strenght
Tank construction of thermoplastic composite resin and wrapped in high-tensiite filament windings
High-strength polyethylene liner in thichness from 0.150" (3,8mm) to 0.3" (7.6mm)
Burst testing up to 4 times the rated operating pressure (100psi)
Cycle tested up to 250, 000 times (range: 10 to 100 psi)
NFS certification - This water softener pressure vessel is tested and certified by NSF against NSF/ANSI Standard 44 for material and structural integrity requirements only. Water Quality Association (WQA) certifacation.
10 years warranty in residential installations
A Reasons To Own
- Black colour - nice design colour
- Assenble & import from USA
- 5 layers Filtration System, with backwash system
- Quality assurance
- With NSF & WQA certification
- Standard polyester or chemical-resistant vinylester construction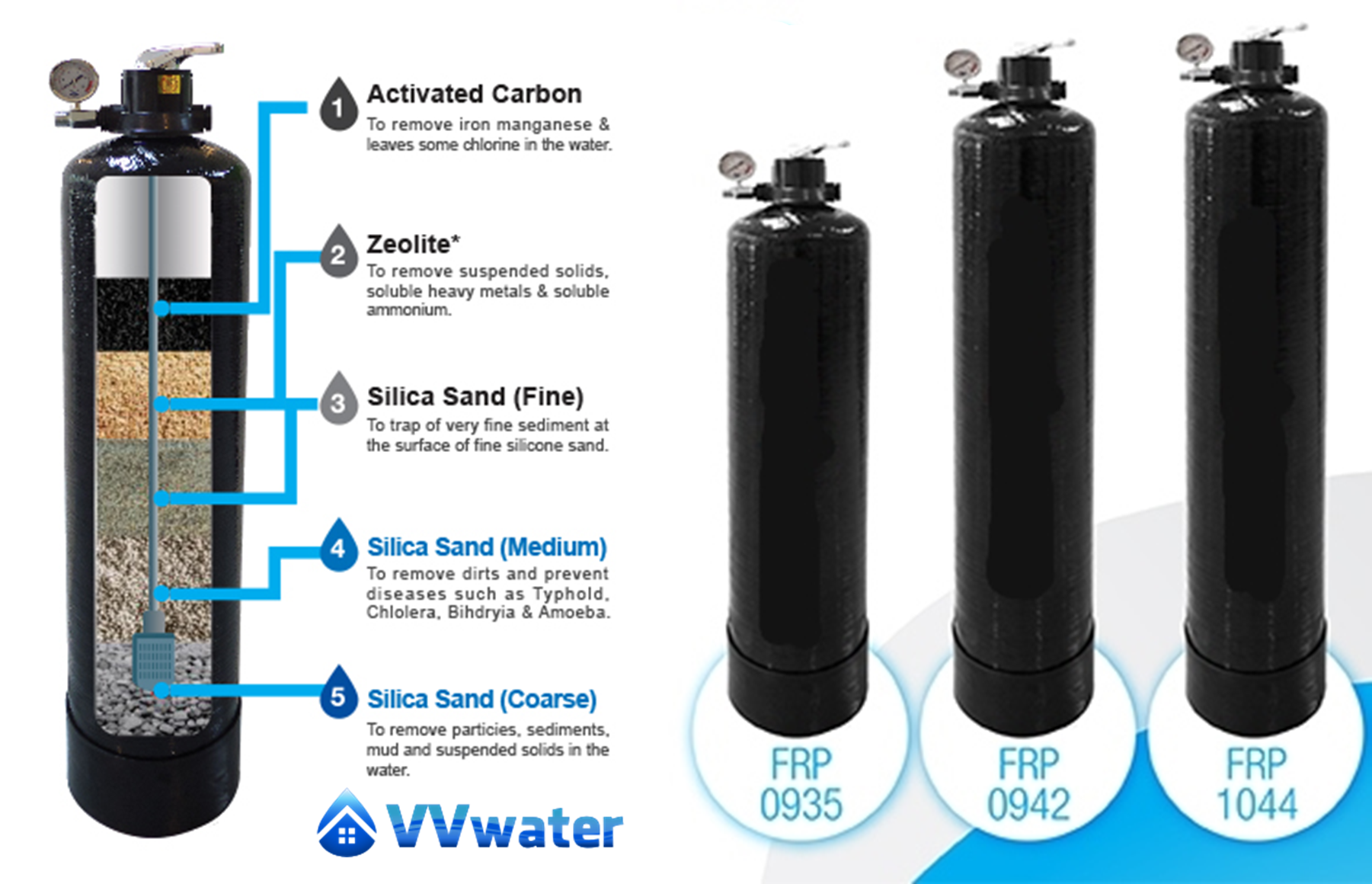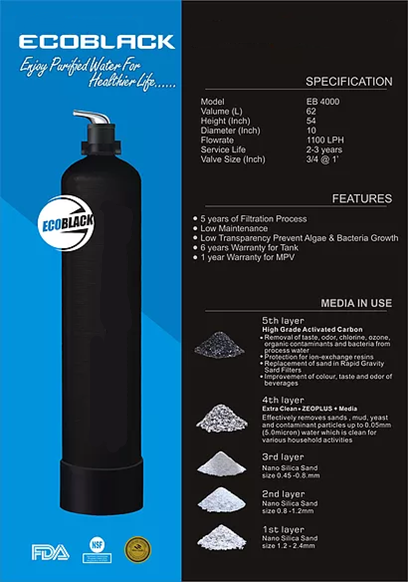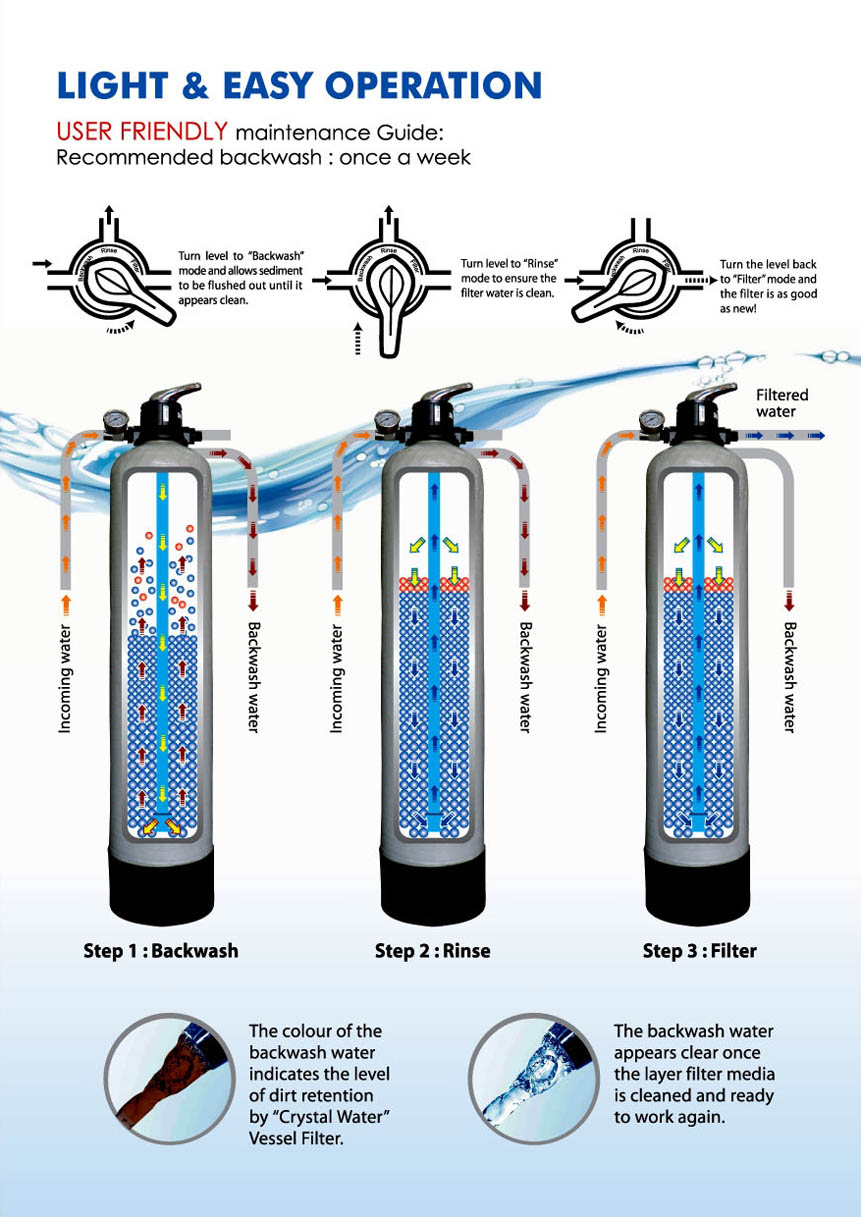 Available Date : 26/12/2016