8" Tong Yang Magic water Filter Cartridge Set
RM 288.00
RM 234.00
---
Brand:
Korea
100% Original Korea water filter replacement cartridge set. Its compatible with some Magic & Tong Yang water dispenser and all conventional water filtration system.
Ship In :
3-5 working days
Warranty :
1 Years
Free Delivery
Free Installation (Klang Valley)
Questions? We can help
+6016 343 1031
Or Whatsapp us
MON–FRI: 8AM–6PM UTC+08:00
SAT: 9AM–5PM UTC+08:00
---
Serve as basic drinking water purification system
For removal of dust, rust, silk and unseen suspended particles
Unpleasant taste, odour, algriculture waste, traces of detergents,
other undesired elements.
1 pc of sediment filter,1 pc of pre-carbon filter,1 pc of post-carbon filter
Functions
Sediment Filter
As pre-treatment filter of water purification system removes bigger than 5 contaminants such as dirt, sand & oxide pollutants from tap water and protect membrane and pre carbon filter from being clogged.
Pre-Carbon Filter
Prevent hydrolysis of membrane and enhances the life of membrane, it also absorbs residual chlorine and organic chemicals from tap water. The efficient removal of chlorine from water, thus providing a source of water which taste good and more likely to be consumed.
Post-Carbon Filter
This filter removes any unfavorable taste or odors and gives the water very pleasant taste and also absorbs residual chlorine & organic chemicals from tap water.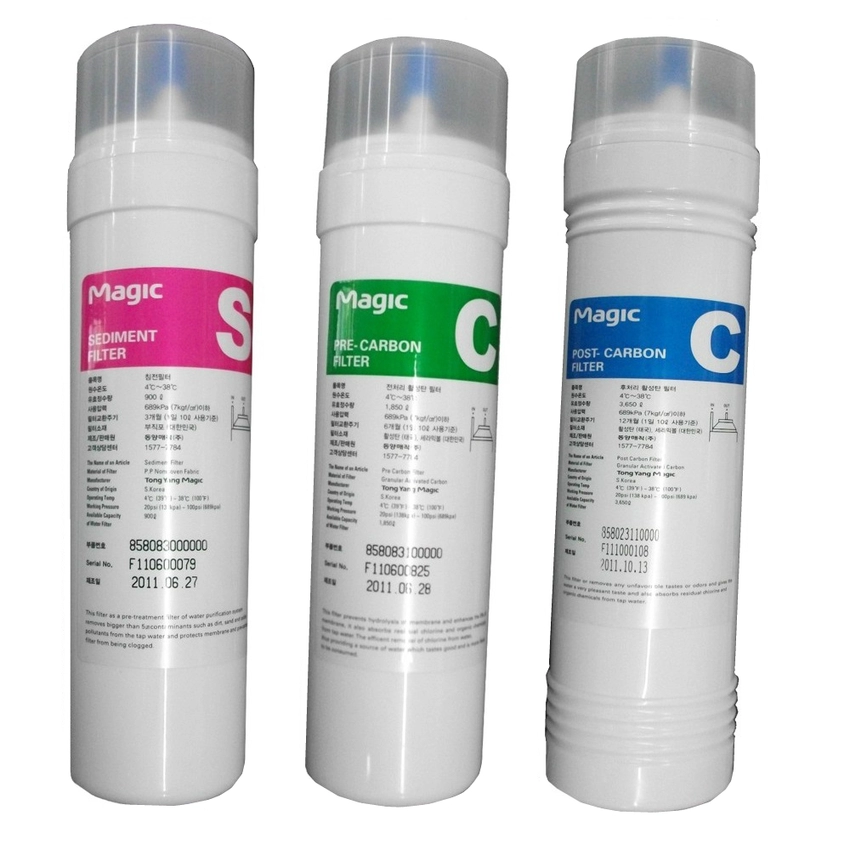 Available Date : 6/1/2017